Boasting a powerful engine and a precise chassis and suspension setup, the BMW X2 M35i xDrive offers outstanding performance, a factor that is also unequivocally reflected in the design of the M model. Find out more about the prices, technical data and equipment options available with the BMW X2 M35i xDrive, and experience the unique combination of sportiness and everyday practicality.
M Models

Petrol
BMW X2 M35i xDrive: Fuel consumption, combined WLTP in mpg: 34.9-36.7; CO2 emissions, combined WLTP in g/km: 181-175 [1]
YOUR NEW BMW X2 M35i xDRIVE.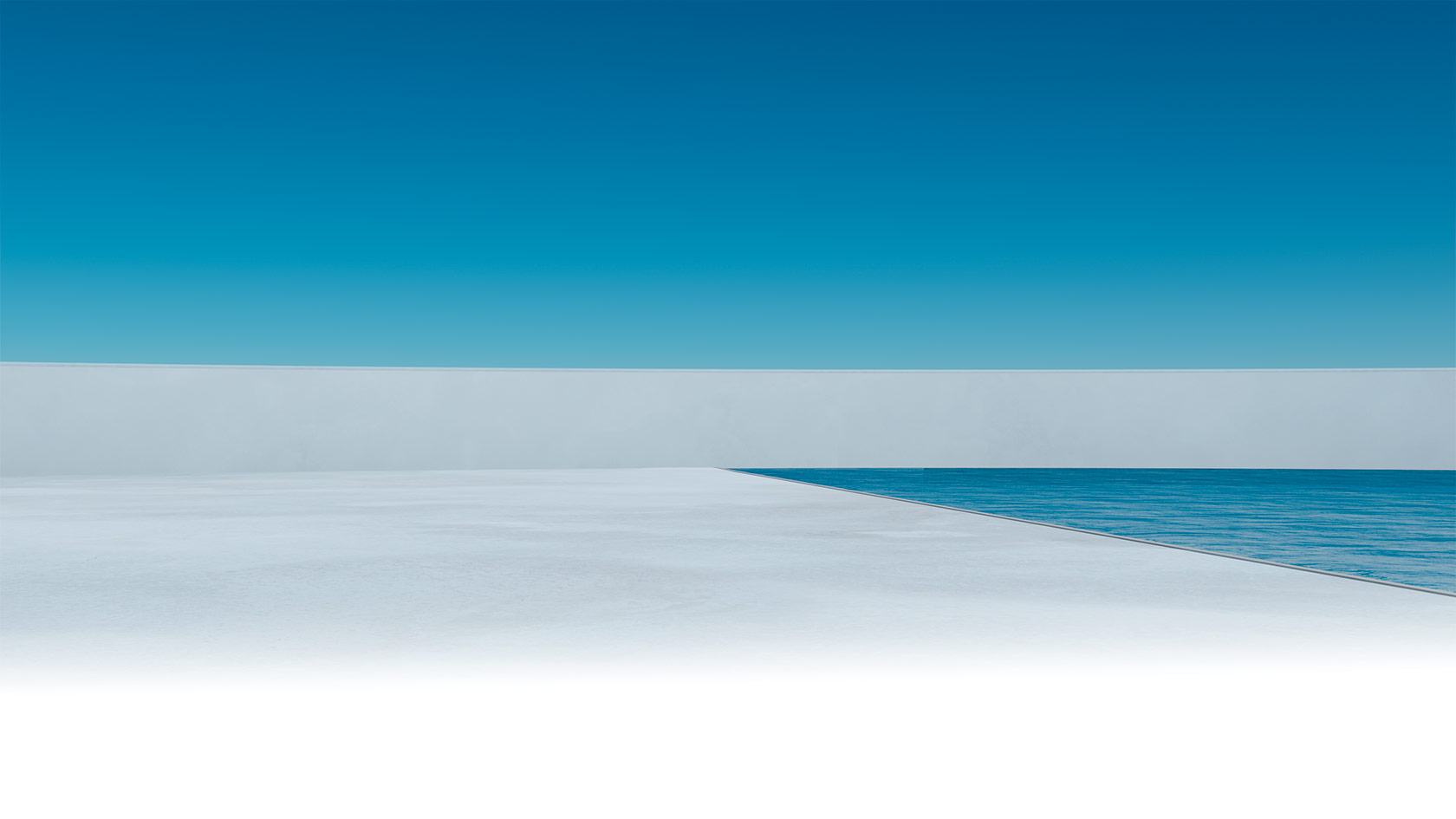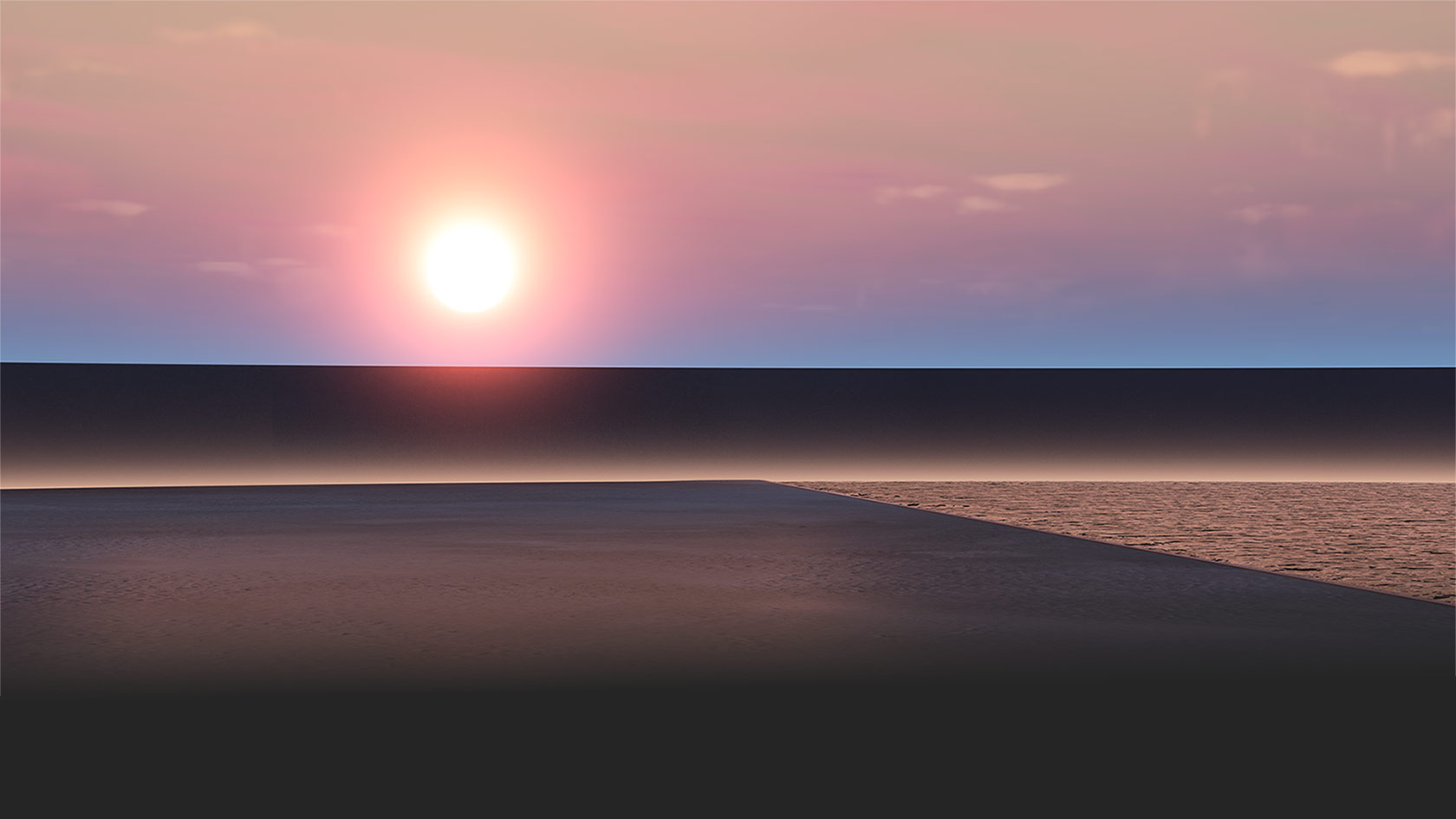 InfoI content placeholder
COME TO A STOP ON YOUR TERMS.
Optional 19" M Compound brakes provide exceptional deceleration, even in wet conditions. The heat-resistant perforated brake discs and the grey high-gloss brake calipers featuring the M logo visually express the vehicle's outstanding performance.
DRIVING DYNAMICS HIGHLIGHTS.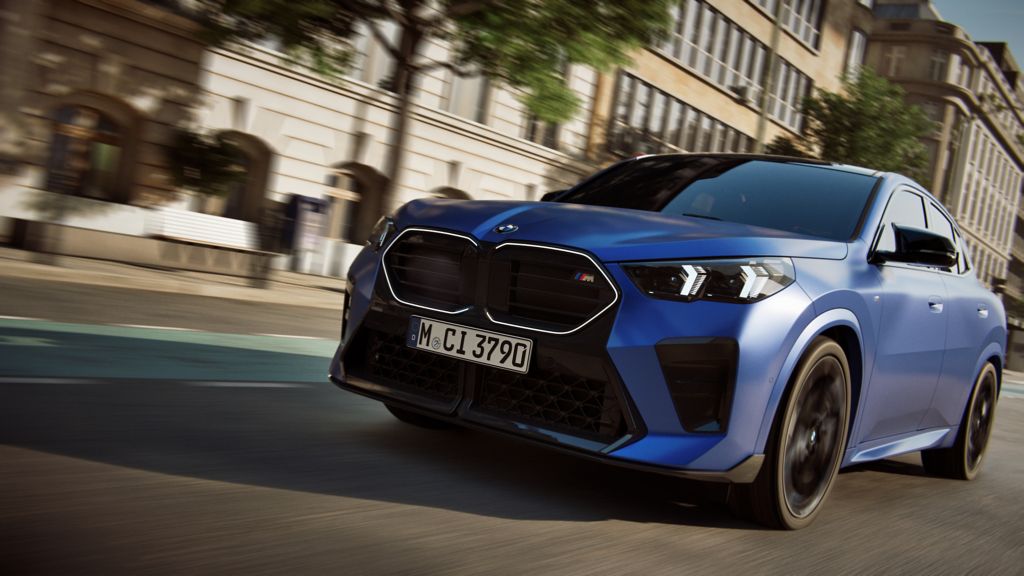 Powerful engine and sporty driving dynamics. The new BMW X2 M35i xDrive combines high-precision handling and performance.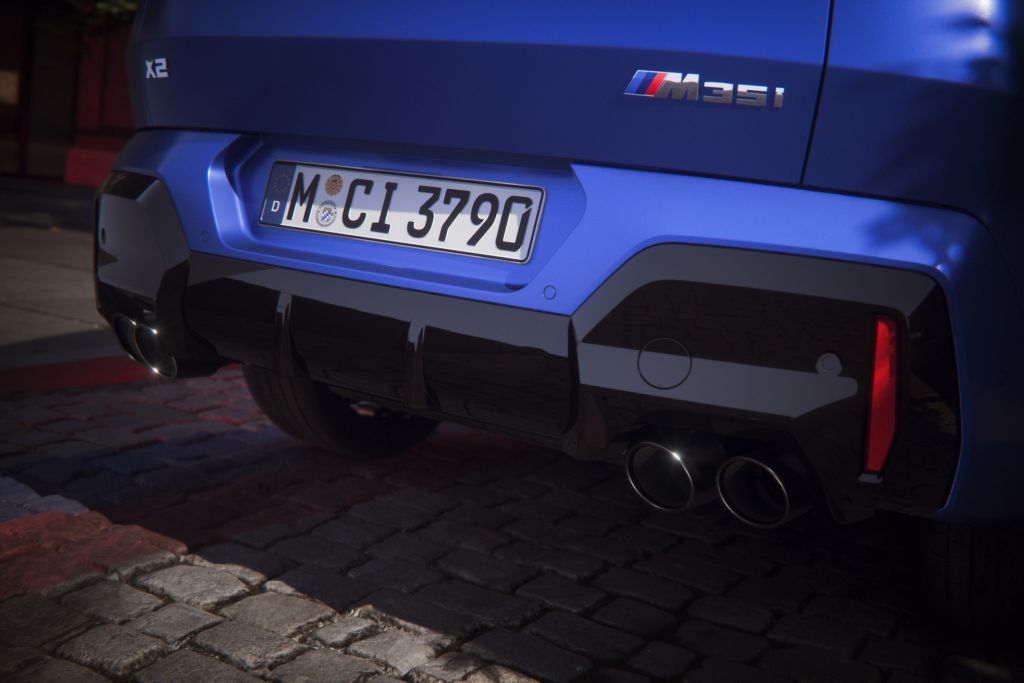 The M exhaust gas system features quad tailpipes, offering a sporty presence with typical rich M engine sound.
BMW M INTERIOR CHARACTERISTICS.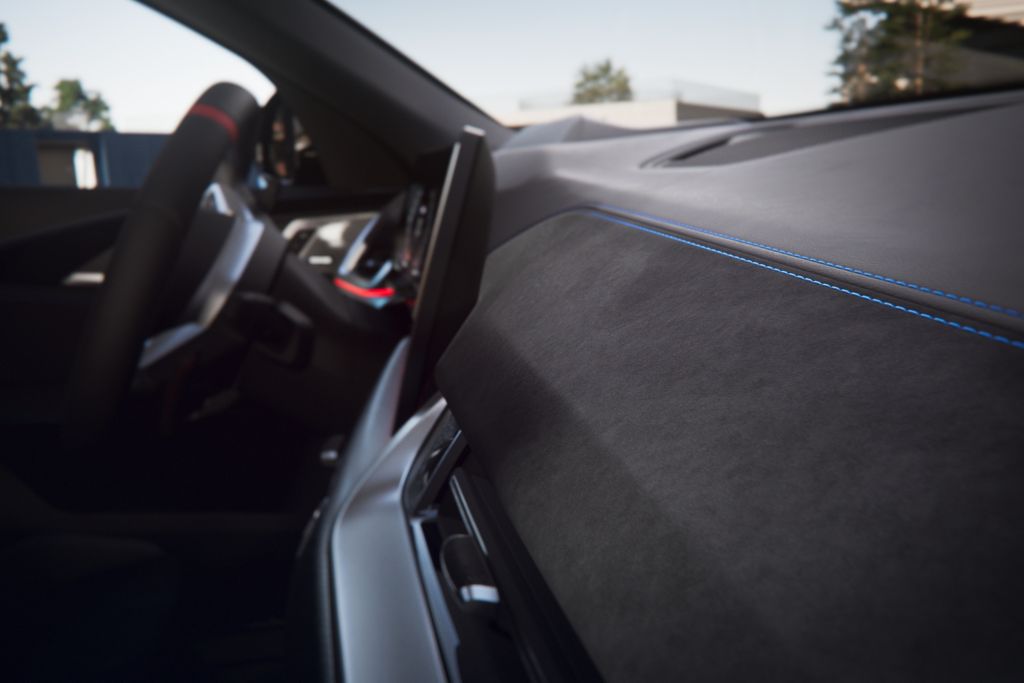 LEATHER-ALTERNATIVE TRIM.
The luxury instrument panel boasts a sophisticated Alcantara/Veganza upholstery combination as standard. Blue M seams frame the instrument panel and door sills.
INTELLIGENT AND INNOVATIVE.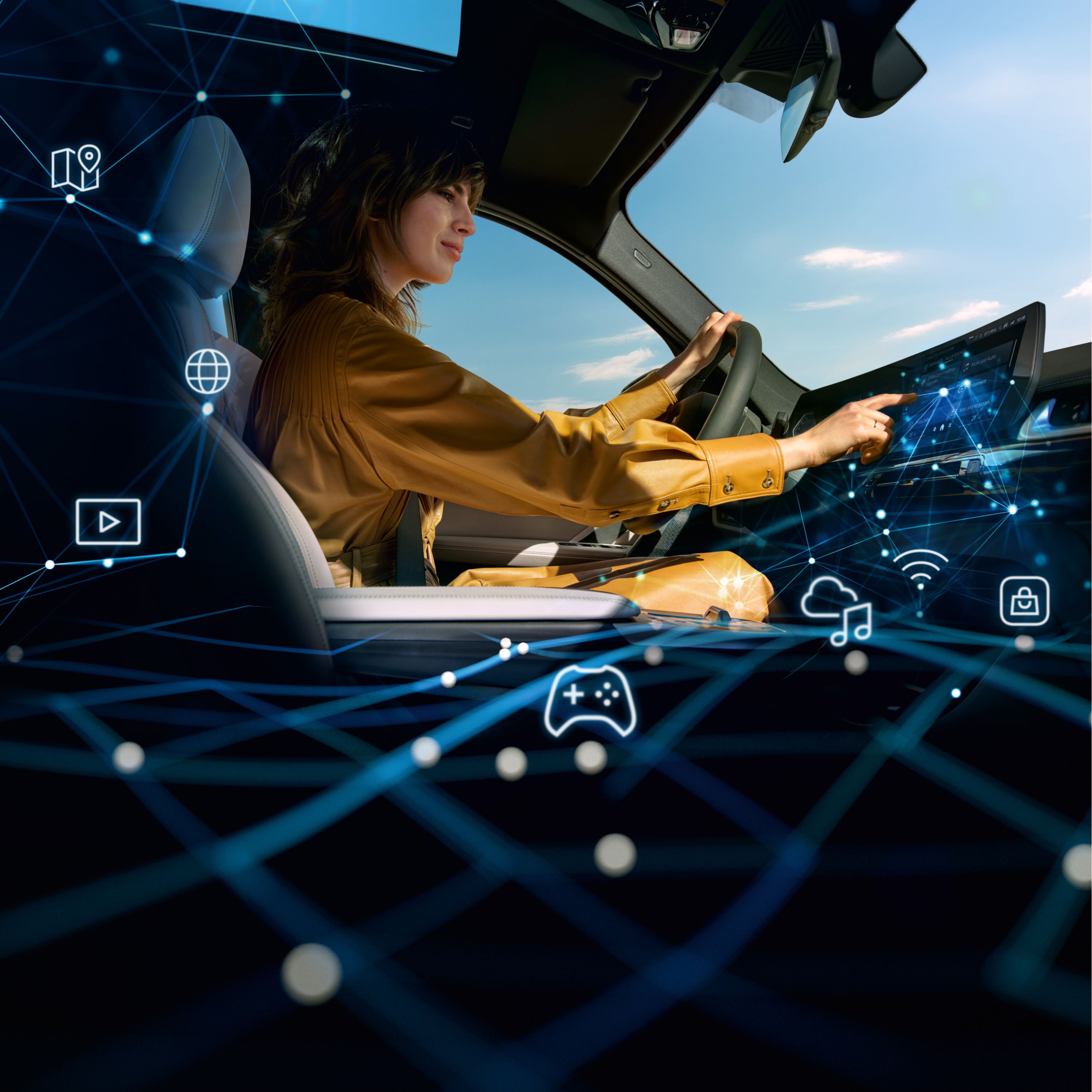 Experience the additional digital features of the BMW Digital Premium package[2]:
Enhanced BMW Maps provide access to real-time traffic information across the entire map region (even when route navigation is not activated)
Access to audio, entertainment and news apps – including data volume and continuous updates
Additional personalisation functions help the BMW Intelligent Personal Assistant to learn your routines, and enable it to take over smaller tasks, if required to do so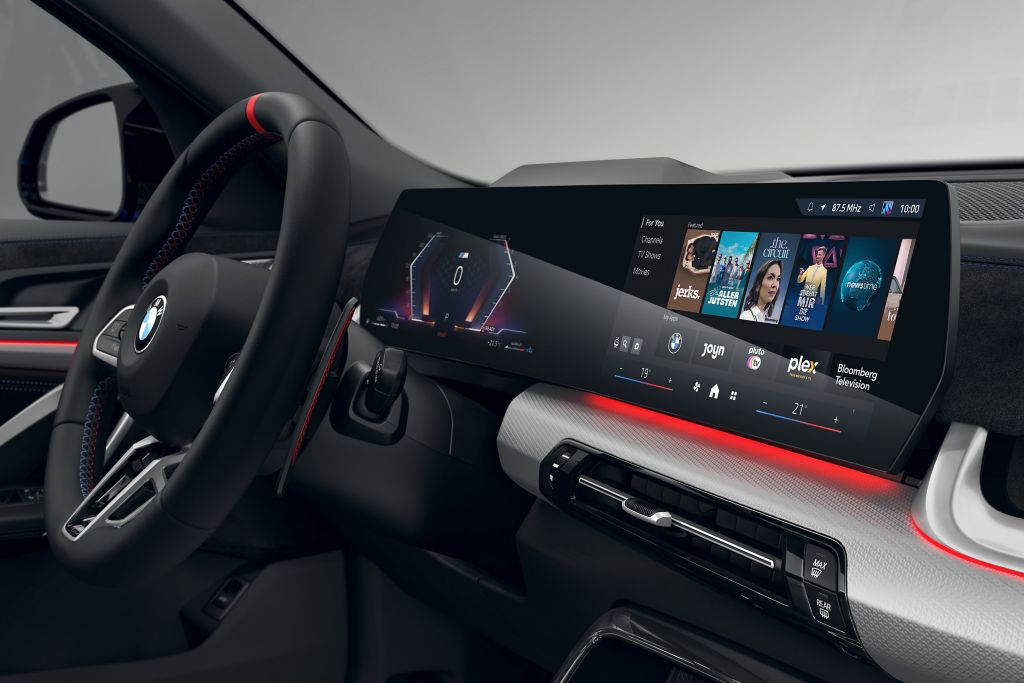 FULLY INTEGRATED VIDEO STREAMING.
Great entertainment during breaks from driving. Make the most of the wide-ranging, market specific selection. BMW is constantly developing its streaming services. Turn your BMW into your home from home.

Feature only available when the vehicle is parked and stationary.

Feature requires Digital Premium [4].
PEACE OF MIND ON THE MOVE.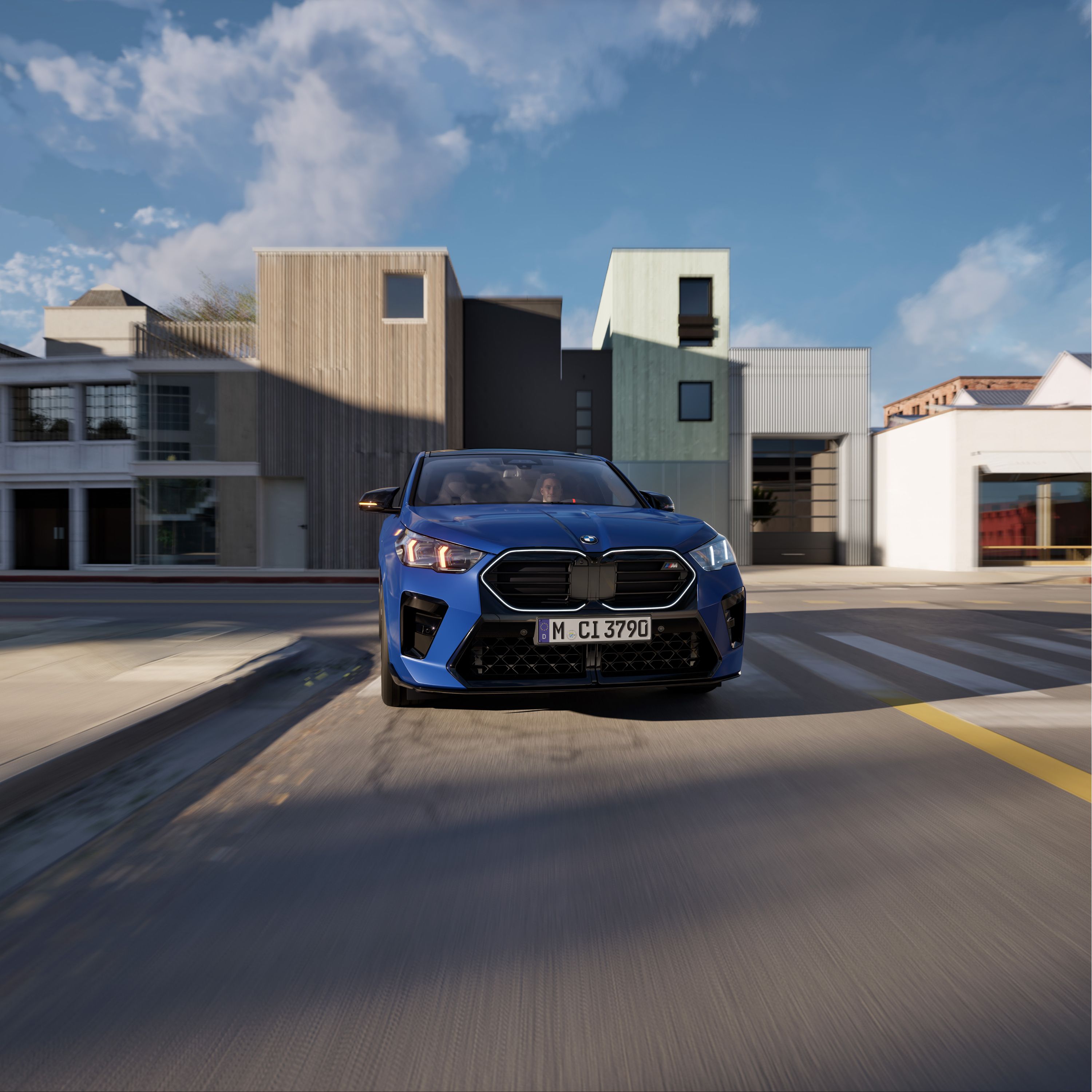 BMW FINANCIAL SERVICES FOR THE BMW X2 M35i xDRIVE.
When financing your BMW X2 M35i xDrive, each of our offers is individually adapted to your needs and desires.
PROACTIVE CARE IN THE BMW X2 M35i xDRIVE.
UK specification may vary from model shown.
FREQUENTLY ASKED QUESTIONS ON THE BMW X2 M35i xDRIVE.
Fuel consumption and CO2 emissions.
BMW X2 M35i xDrive: Fuel consumption, combined WLTP in mpg: 34.9-36.7; CO2 emissions, combined WLTP in g/km: 181-175
 
[1] Figures shown are for comparability purposes; only compare fuel consumption and CO2 figures with other cars tested to the same technical procedures. These figures may not reflect real life driving results, which will depend upon a number of factors including the accessories fitted (post-registration), variations in weather, driving styles, fuel type and vehicle load.

[2] BMW Digital Premium is a paid subscription service, some functionality requires a network connection. BMW Digital Premium does not include in-app purchases.

[3] Advertised feature provides driver assistance only. The driver must retain control of the vehicle at all times. Please note the animated video above is not a representation of real-life driving.