UK specification may vary from models shown

[1] Composed of combustion engine drive (specified nominal value) and electric drive (up to specified nominal value).
YOUR NEW BMW 5 SERIES SALOON.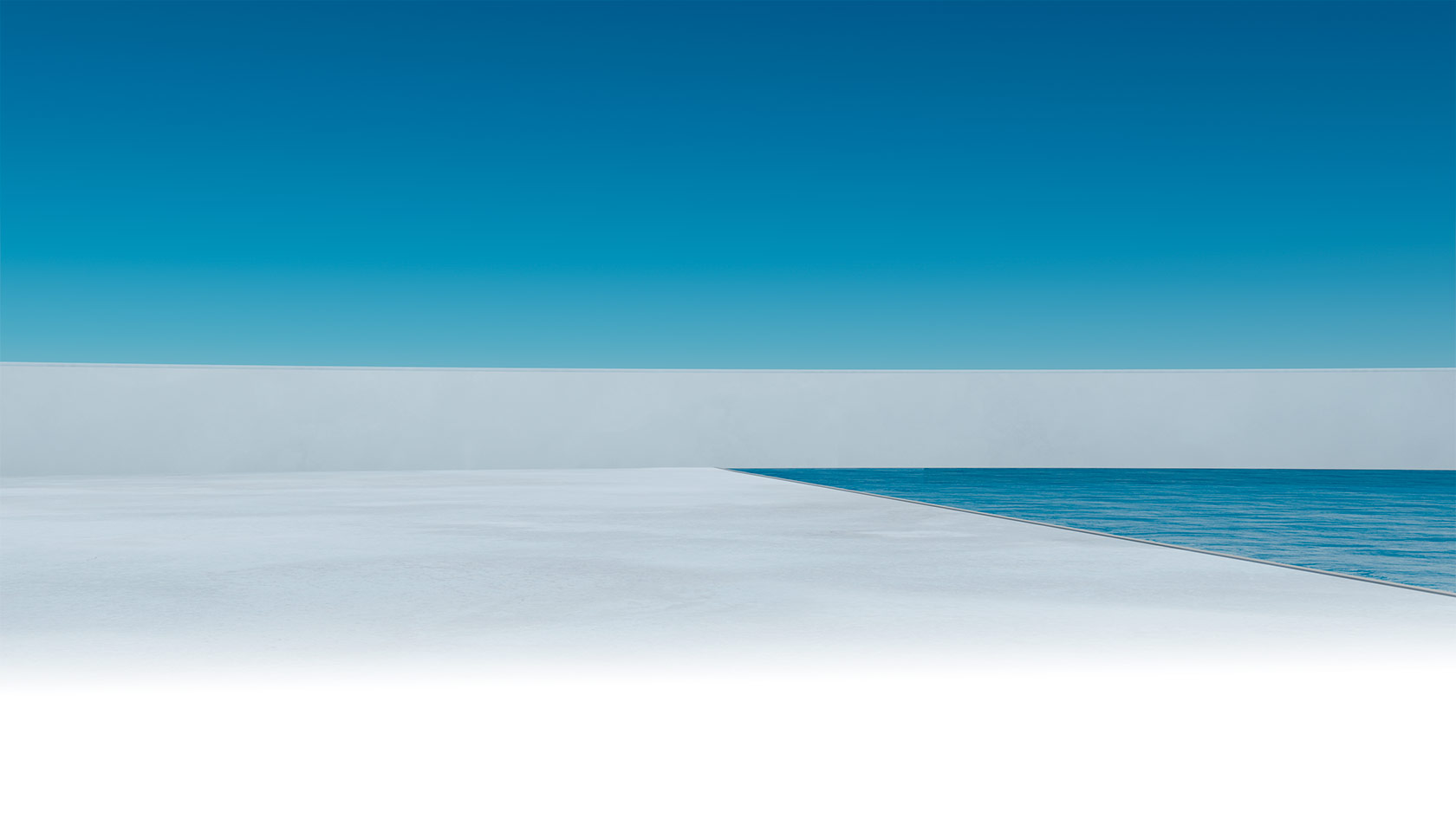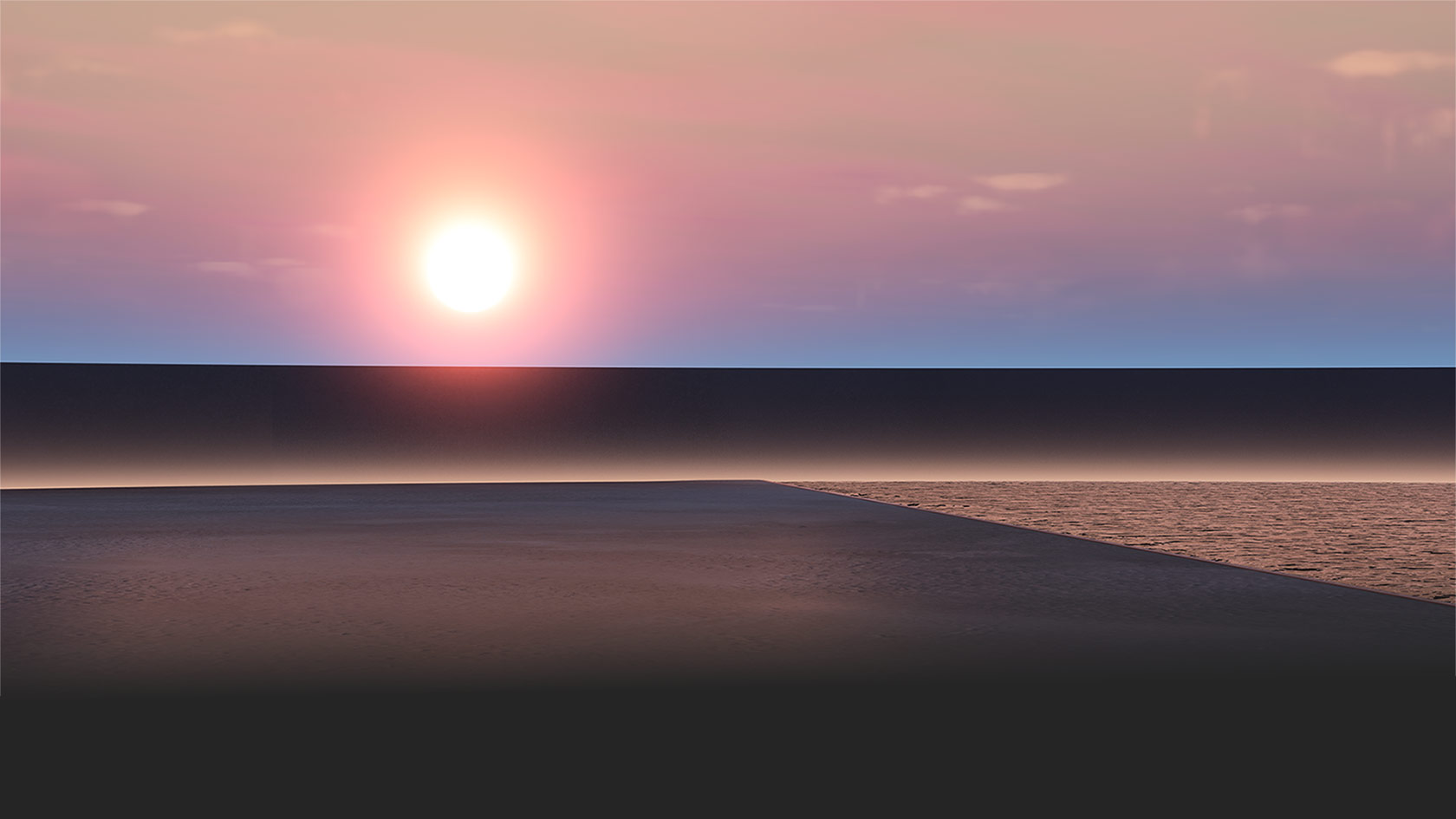 InfoI content placeholder
[2] Paint option 'Fire Red' shown, available from early 2024
CHOOSE YOUR LOOK FOR THE BMW 5 SERIES.

BMW 520i M Sport Pro
ULTIMATE • 520 i M Sport Pro • 7.5 s from 0-62 mph • 153 kW (208 hp)
DRIVING IN THE NEW BMW 5 SERIES.
Comfortable, sporty and flexible: The new BMW 5 Series is the perfect companion on long journeys, too. Video shows non-actual values.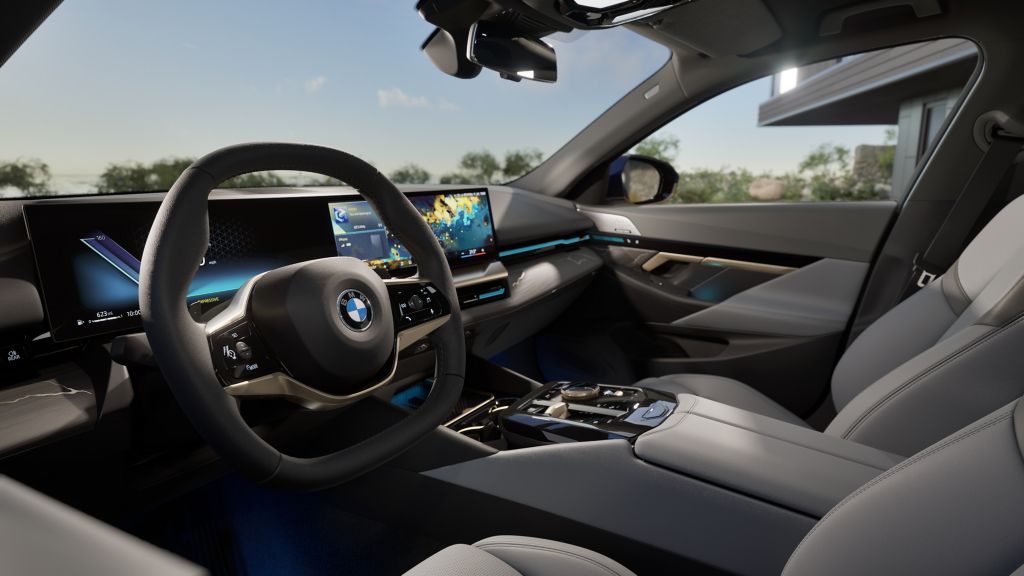 ASSISTANCE SYSTEMS & CONNECTIVITY.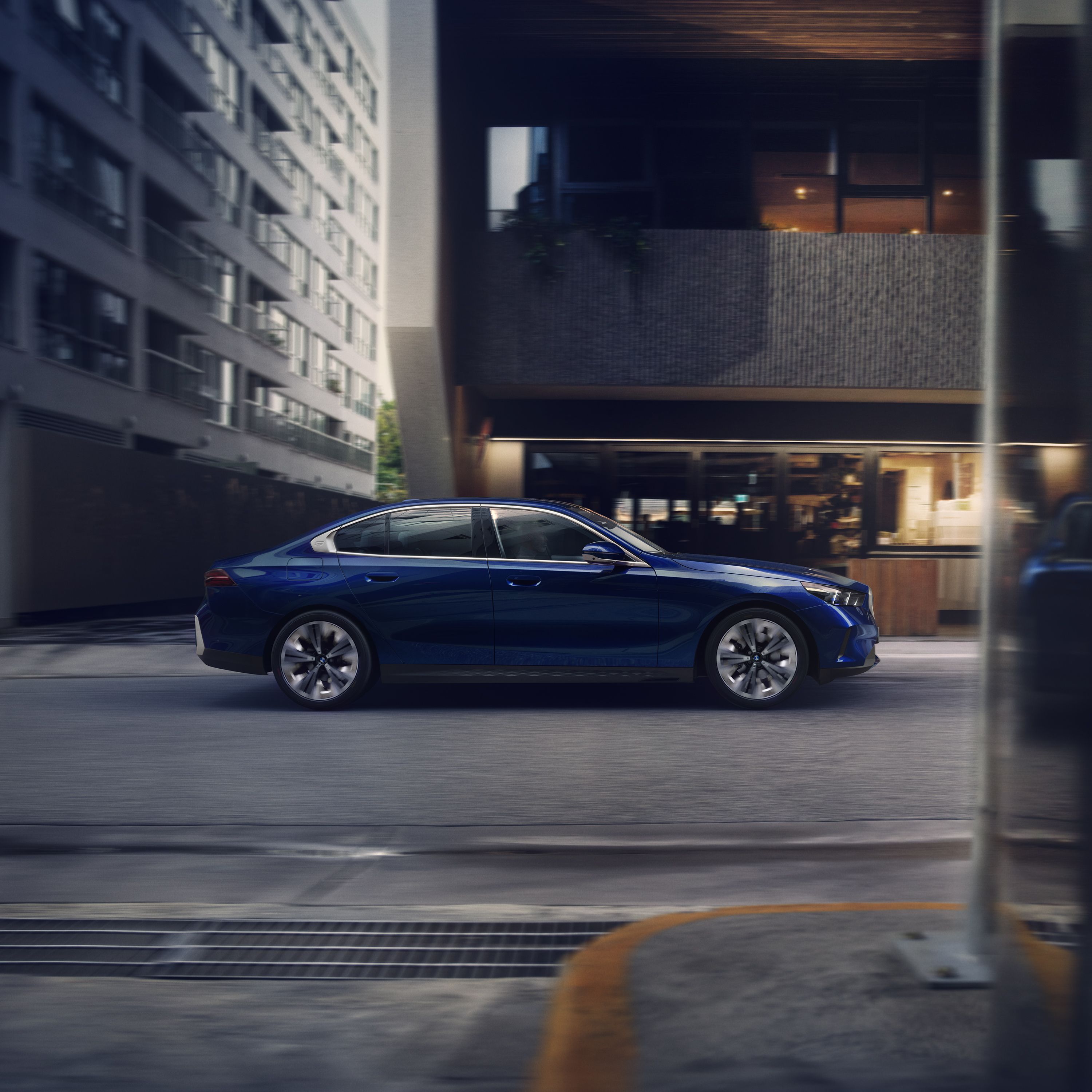 BMW FINANCIAL SERVICES FOR THE NEW BMW 5 SERIES.
Each of our offers is individually adapted to your needs and desires.
PROACTIVE CARE IN THE NEW BMW 5 SERIES.
FREQUENTLY ASKED QUESTIONS ABOUT THE NEW BMW 5 SERIES.