HIGHLIGHTS.
MY BMW APP.
With the My BMW App you benefit from both the modern and intuitive operating concept as well as the range of smart functions that can enhance your day-to-day driving. This includes everything from simple control functions through to intelligent route planning to updating your car software.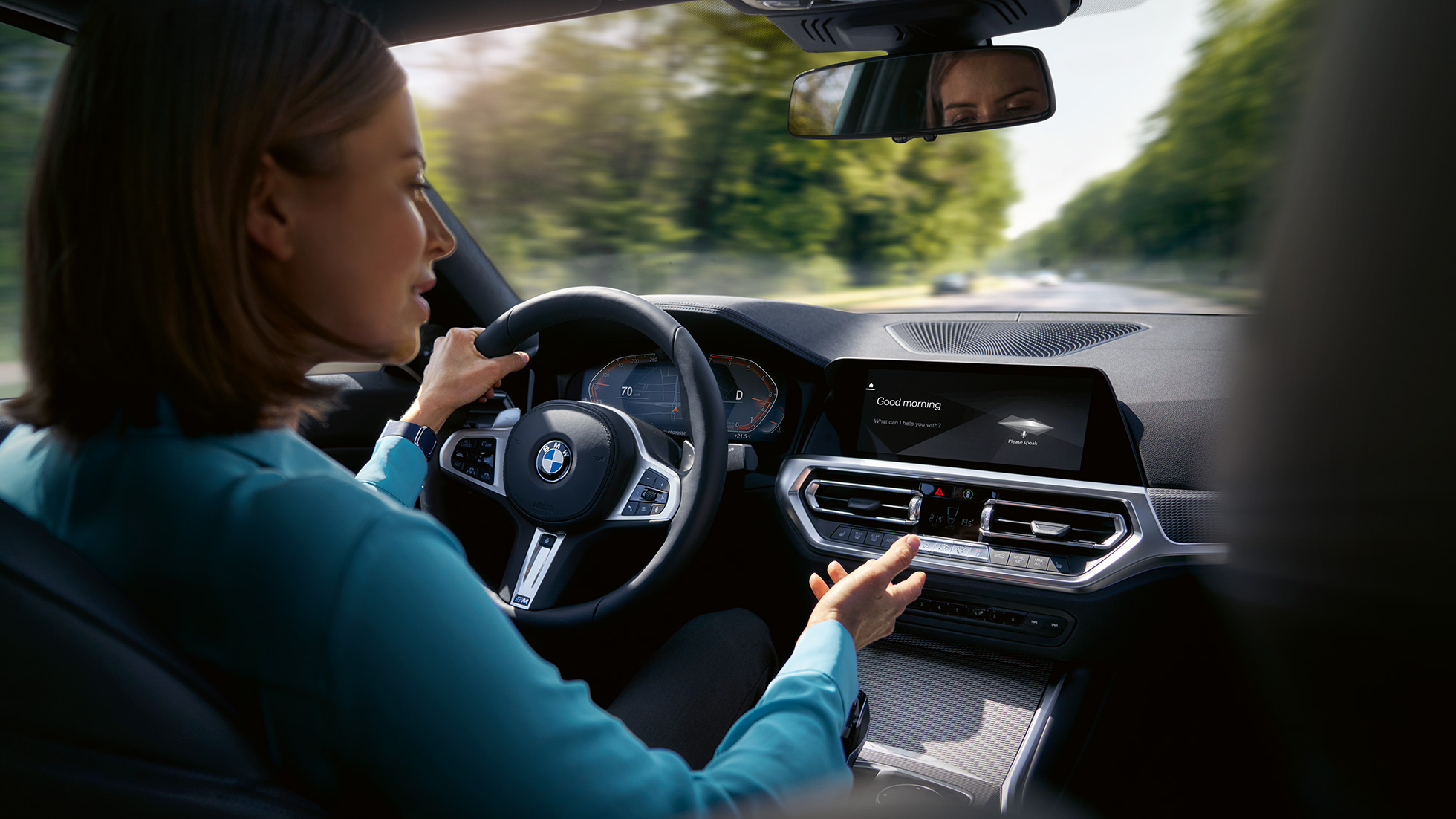 INTELLIGENT PERSONAL ASSISTANT.
With the BMW Intelligent Personal Assistant, you have your own personal assistant on board at all times. Using voice command, you can communicate with your BMW and control the car's functions. If you are keen to know more about your actual BMW, you can also ask questions about the specific model that you are driving.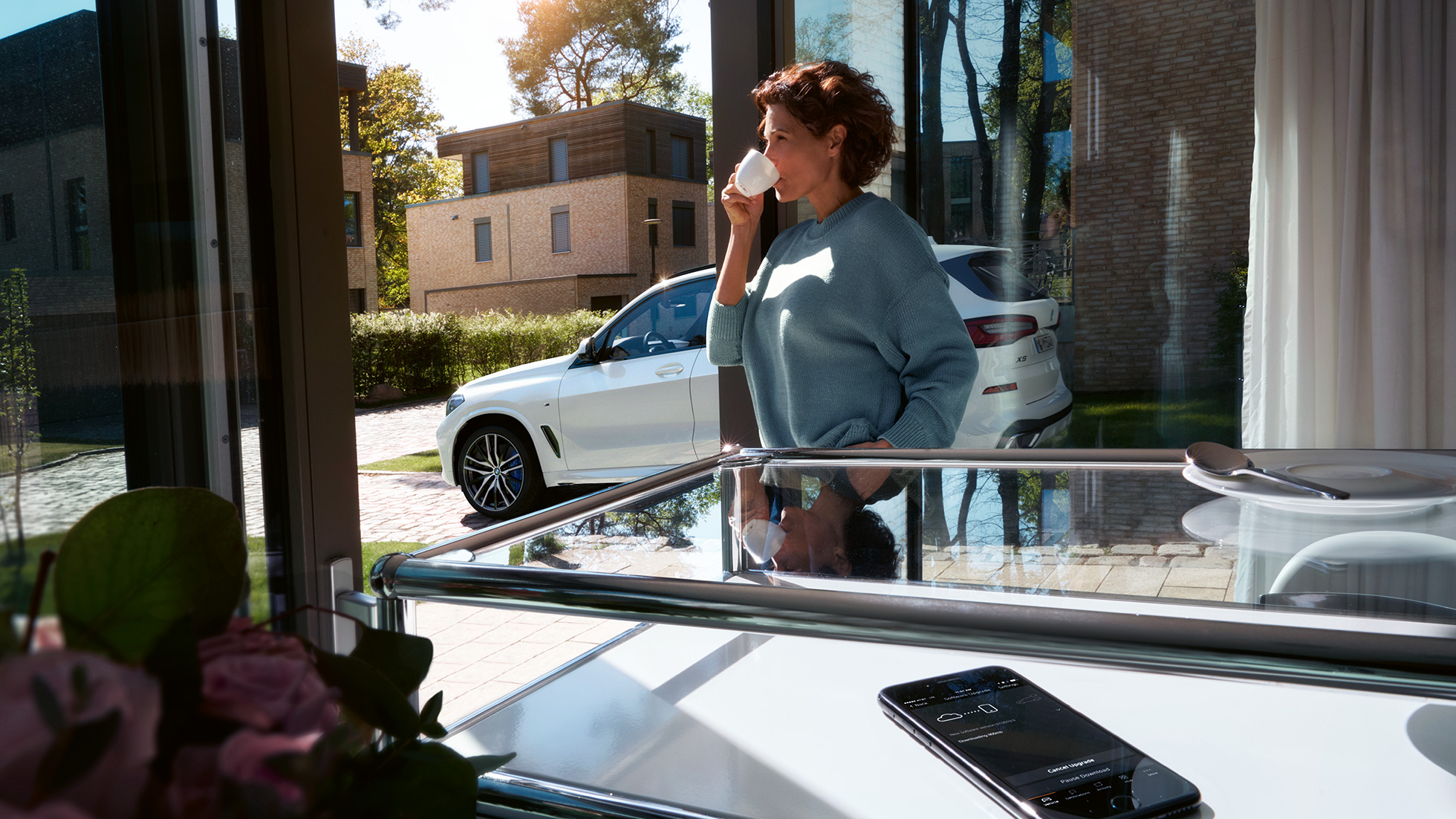 REMOTE SOFTWARE UPGRADE.
The Remote Software Upgrade allows you to easily and quickly download and install the latest in-car software. Completed with over-the-air transmission, BMW's Remote Software Upgrade also allows new car functions to be installed.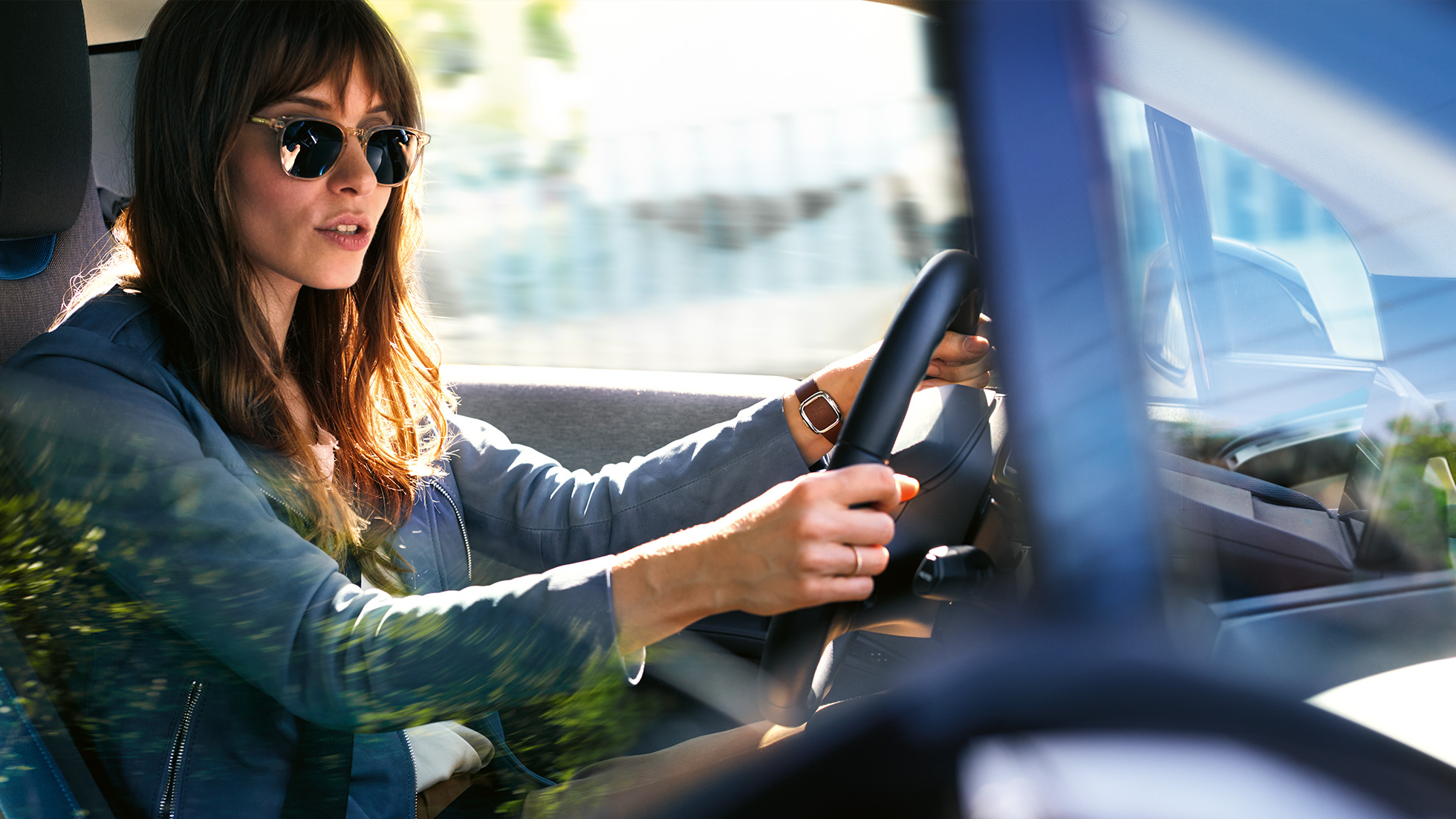 AMAZON ALEXA*.
Amazon's Alexa is available in your BMW and can be used on the road – just like at home. Simply connect your Amazon account with your BMW account in the My BMW App. Now you can stream music, check upcoming appointments in your calendar,  control your Smart Home from your car, and much more. 
*Amazon, Alexa and all related brand names are trademarks of Amazon.com, Inc. or its affiliates.
BEFORE MY JOURNEY.
Plan your trips with the My BMW App.
Take advantage of the My BMW App before you hit the road. Check things like whether your BMW has sufficient range or air out the vehicle comfortably by remote control. You can also look for new next destinations on the My BMW App and send them directly to your BMW from your smartphone.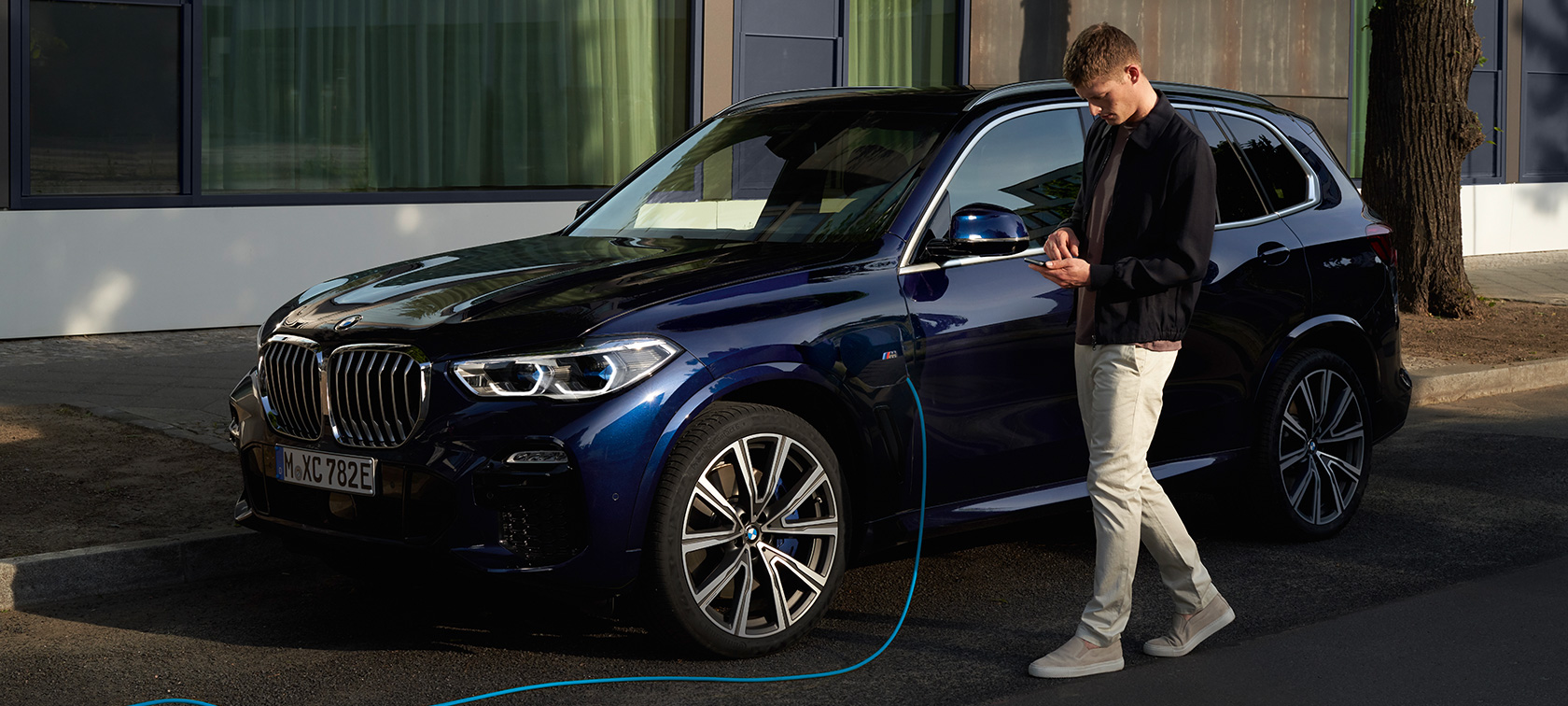 My BMW APP.
Smart, sophisticated and always up to date: With its new design and intuitive user guidance, the My BMW App takes you through a whole new mobility experience. Plan your next trip, check the status of your BMW, book your next service appointment or use one of the numerous remote control functions – all conveniently from your smartphone.
Learn more about the My BMW App
DURING MY JOURNEY.
With a wide selection of digital products and services, BMW ConnectedDrive helps make your journeys more efficient, more comfortable, and (at times) more entertaining.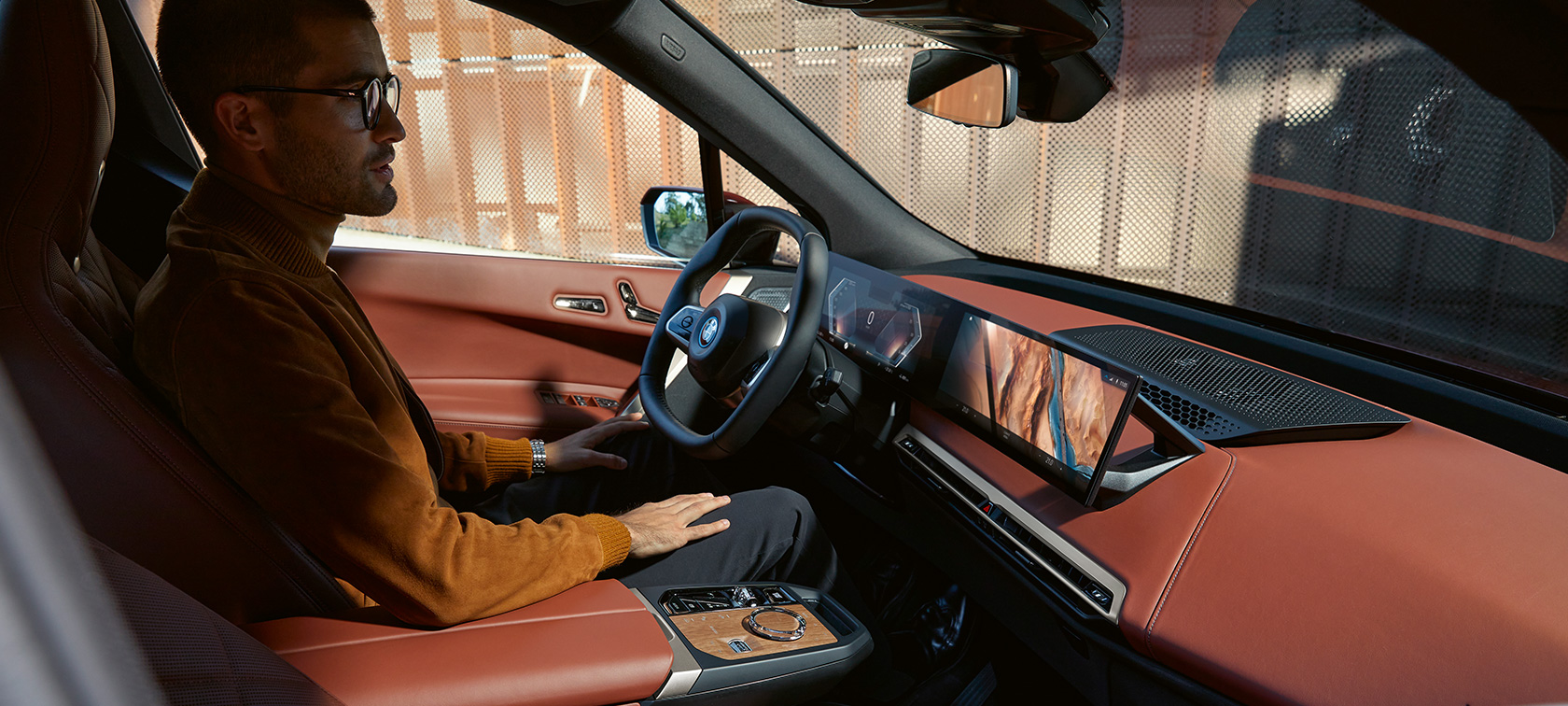 BMW iDrive.
BMW's constant evolution of the driving experience, operating concept and design language has helped create the latest BMW iDrive. From driver-oriented controls, like the iDrive Controller, to intelligent functionality that combines sensory technology with artificial intelligence, it gives drivers an intuitive and immersive connection with the car and journey.
Assistance & comfort
Entertainment
BMW Intelligent Personal Assistant.
Communicate with your vehicle using the BMW Intelligent Personal Assistant. To get started, say 'Hey BMW' and then ask or express your wants and wishes. It can help you know your vehicle better, but more importantly, it can learn about you and use this to enhance your driving experience.
More about the Intelligent Personal Assistant
Concierge Service.
The Concierge Service is there to help when you are travelling and can support you with any request at the touch of a button. Whether that is a booking at a restaurant, a hotel or a cinema. You can even use it for payments. Wherever you are, whatever you need, the Concierge Service is by your side.
In-Car Experiences.
It invigorates you when you're tired, relaxes you after a stressful day and adapts your vehicle's interior to perfectly suit your mood. With In-Car Experiences, which include the Caring Car Programmes and Experiences Modes, your vehicle will make sure you feel your best.
Personal driver profile.
You can set up to three driver profiles in your BMW, which are linked with your car key. After being personally greeted by your BMW, you'll find the seat, wing mirrors or navigation set for you as soon as you open the car door. Setting driver profiles requires the BMW Operating System 7 or newer.
Connected Music.
Use Spotify in your BMW to listen to your favourite music. With Connected Music, you can directly stream as many as 30 million songs without any limits via BMW's music partner Spotify, using the SIM card installed in your vehicle. Simply scan the QR code on your BMW's control display and log in to the Spotify website via smartphone.
Please note: Connected Music is part of the Connected Package Professional and requires BMW Operating System 7.
BMW Music.
Enjoy a whole world of music without signing a contract or pay fees with BMW Music. Even without a premium account, BMW Music gives you access to the entire music database of Napster. Enjoy your personal soundtrack – without additional streaming costs.
Please note: Connected Music is part of the Connected Package Professional and requires BMW Operating System 7.
BMW Drive Recorder.
Take comfort from having a video recording from the vehicle environment, which can play on the central Control Display or via USB export on a device. Important vehicle information such as speed and GPS position are stored synchronously with the video. The BMW Drive Recorder has two sub-functions, the Event Recorder and the Crash Recorder.
Wi-Fi hotspot.
The in-car Wi-Fi hotspot allows you to go online with LTE speed (if available) using the SIM card installed in your vehicle. You and your fellow passengers can surf the web on up to ten devices.
AFTER MY JOURNEY.
The combination of the My BMW App and BMW ConnectedDrive makes life easier and more comfortable even after you've reached your destination. For example, the smart My BMW App can check the window control functions via Remote 3D View to see if everything is okay – or retroactively lock your doors if needed.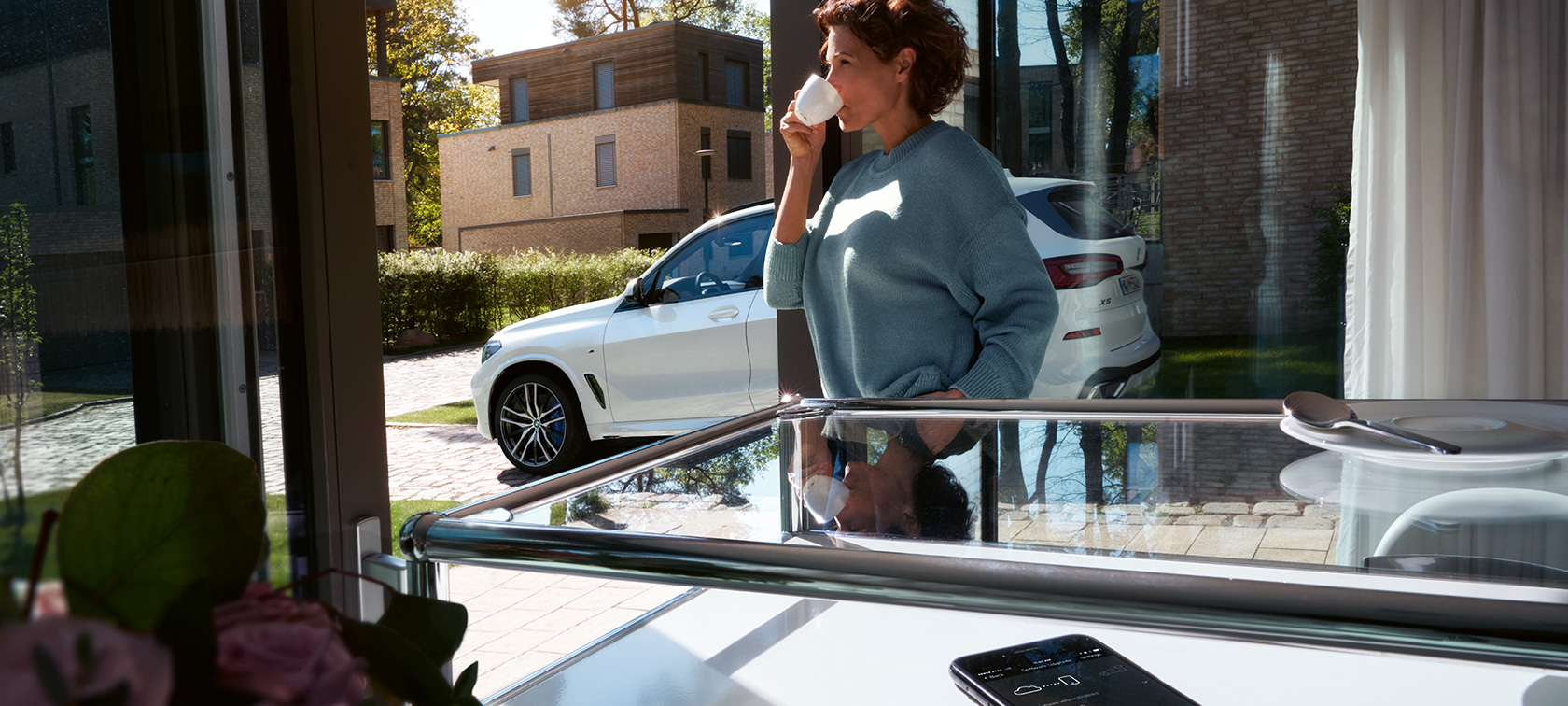 Remote Software Upgrade.
With Remote Software Upgrade, your BMW will always be up to date. You can simply download the upgrades via the My BMW App or via the SIM card in your vehicle and then install them. This also activates other available functions in your BMW.
More about Remote Software Upgrade
Vehicle Controls.
Did I lock my vehicle, and where exactly is it parked? Remote Services allow you to remotely access your vehicle from a distance using the My BMW App. You can even ventilate your BMW before you drive or lock it from anywhere using your smartphone.
Learn more about the My BMW App
Remote 3D View.
Keep an eye on your BMW's surroundings using Remote Services and Remote 3D View. It allows you to view the area around your vehicle from any perspective or to lock the doors via the My BMW App.*
*Subject to vehicle and optional equipment specified.
Learn more about the My BMW App
Connected Charging.
Connected Charging makes it even easier to charge your fully electric BMW i or BMW plug-in hybrid. For example, you can programme the loading time for your car in the My BMW App and receive a push message when it is fully charged. You can also follow your BMW's charging history or look into the ongoing charging process including energy used, charging breaks, estimated charging costs as well as cost savings.
Learn more about Connected Charging
BMW CONNECTED DRIVE: FURTHER INFORMATION & LINKS.