How does an electric car work?

The way in which an electric car functions differs fundamentally from that of a vehicle with a combustion engine in that the motor of an electric car is not powered by fuel but exclusively by electricity. This electricity is stored in a battery, the capacity of which helps determine the range, in other words, the distance that can be covered with one battery charge.

What advantages does an electric car have?

An electric car has many advantages; it is emission-free while driving and depending on your average annual mileage, it may work out cheaper than a conventional petrol or diesel car. Use our Test Your Drive tool to see whether BMW's all-electric i3 could be cheaper for you, compared to a regular petrol or diesel model. The BMW i3 and BMW i3s also have a Category 1 rating, so you can receive a £3,000 government grant towards the cost of purchasing one. Plus, for business use, BMW i3 models have a BIK tax rate of 0% for 2020. The driving experience also offers unique benefits, including the instant torque, which adds extra thrills into every journey while delivering minimal engine noise.


Is support provided for the purchase of an electric car?

In the UK, a Government plug-in grant is available for vehicles which emit less than 50g/km of CO2 and can travel at least 70 miles emission free, which means that the BMW i3 and BMW i3s are both eligible. The value of the grant is up to 35% of the purchase price of the vehicle up to £3,000, for those vehicles costing less than £50,000.


Who is an electric car suitable for: families, commuters, city drivers?

Who an electric car is suitable for depends on the driver's particular preferences – with an average range of several hundred miles, BMW electric cars can definitely exist both in urban and commuter traffic. A BMW i3 or BMW i3s with four seats is a suitable family car as will be the BMW iX3, which is due to launch soon.


What advantages does an electric car have over a hybrid?

A purely electric car has the lowest level of emissions while actually being used, potentially lower running costs when comparing fuel charges to home electricity tariffs, and (for business use) a BIK tax rate of 0% for 2020. However, the combination of combustion engine and electric drive means that a plug-in hybrid can in fact achieve a higher overall range than an electric car.

BMW i MODELS.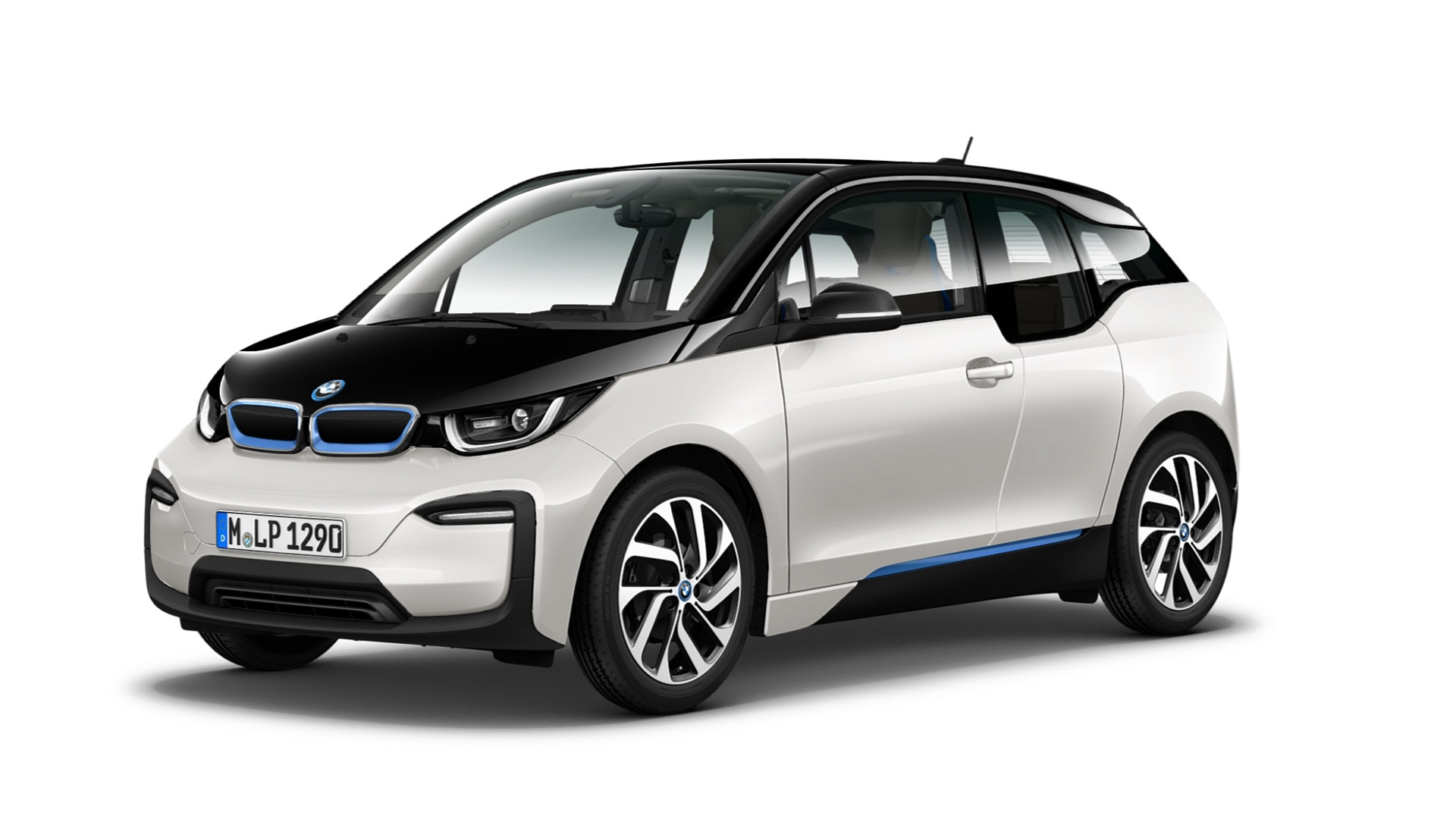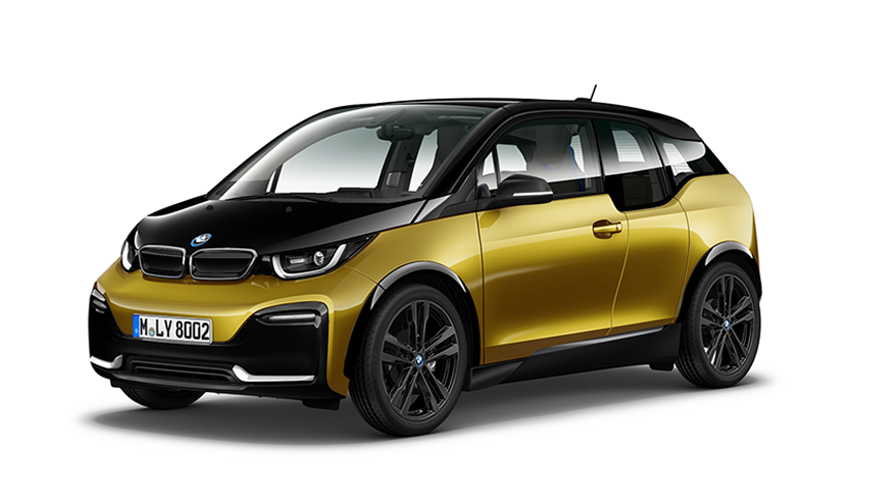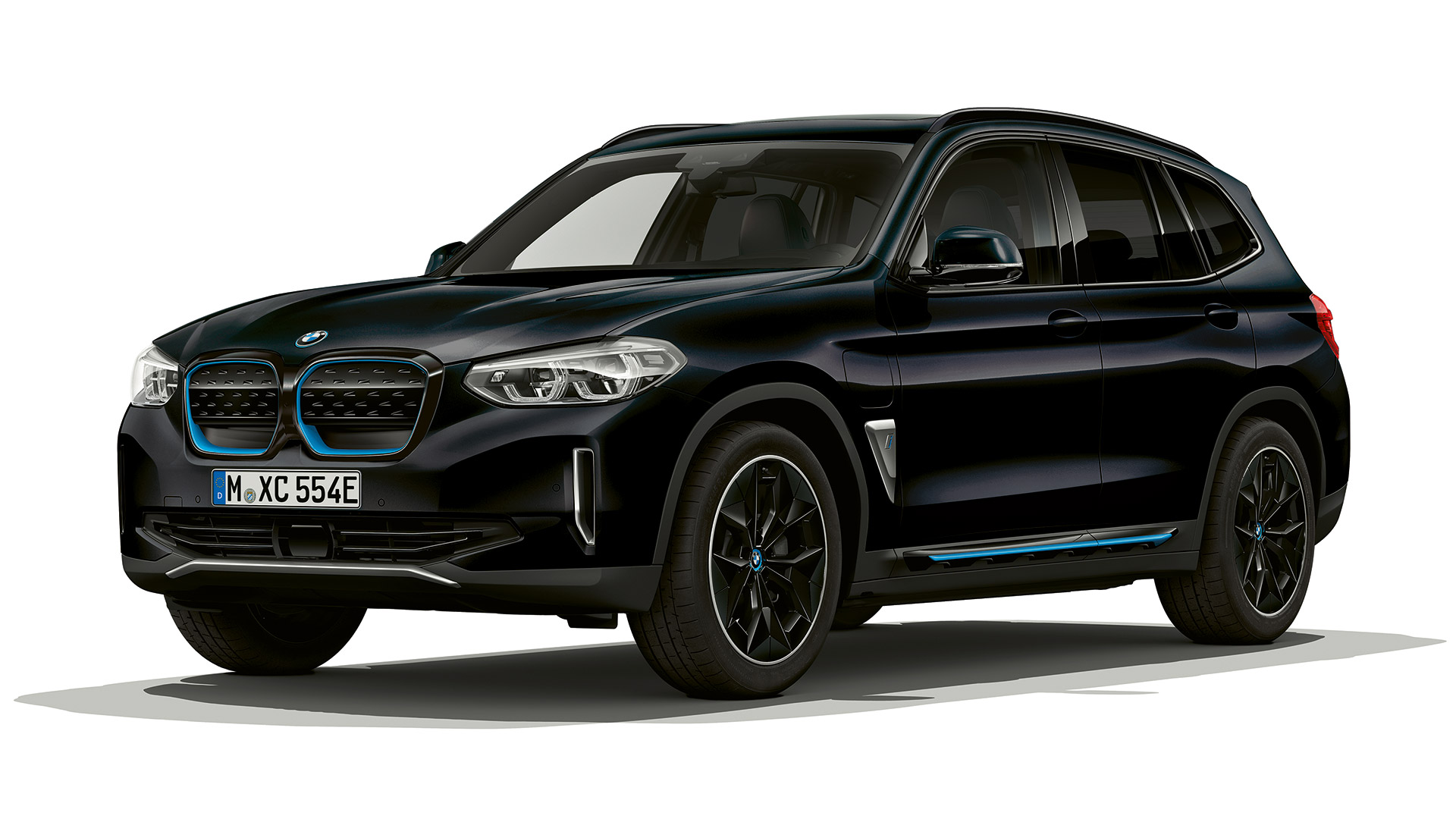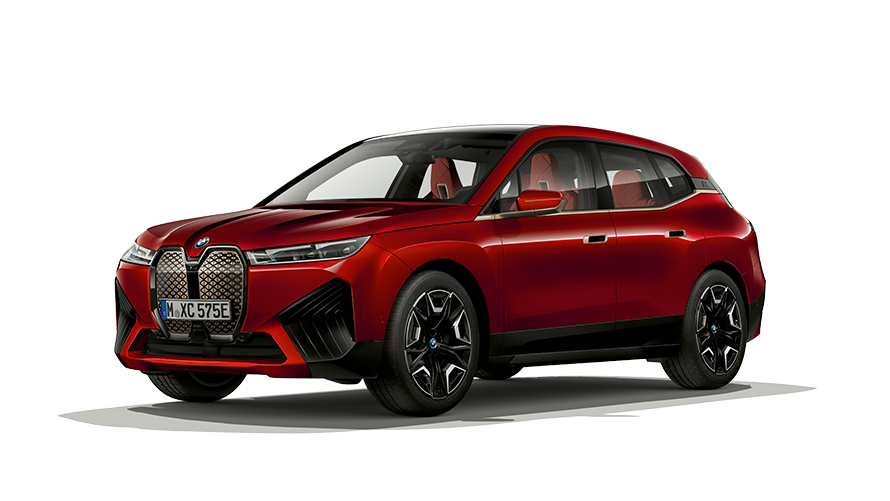 CHARGING YOUR ELECTRIC CAR.
BMW has supported the creation of an extensive UK network of charging facilities, which is constantly growing to meet the growing popularity of electric cars. From easy-to-use public charging stations to convenient home charging solutions, topping up is a cinch.

Charging on the go.
The BMW eMobility service, ChargeNow, provides access to over 7,000 partner charging stations across the UK. These include public charging provided by BP Pulse, which is the largest network in the UK. For more information regarding ChargeNow or to sign-up please click below.
Charging at home.
Thanks to the BP Pulse wallbox, BMW i drivers can charge their cars up to 70% faster than when using a conventional 3-pin socket. In the case of the BMW i3, a 0-80% charge time of between three and five hours can be achieved.†
Charging cables.
All new BMW i models now come with two cables: a standard BMW charging cable, which is five metres long and can plug into any conventional 3-pin socket; and a BMW AC Fast Charging Cable (Type 2) – for recharging at public AC Fast Charging stations.
TEST YOUR DRIVE.
Discover the potential savings of driving a BMW i vehicle in three easy steps.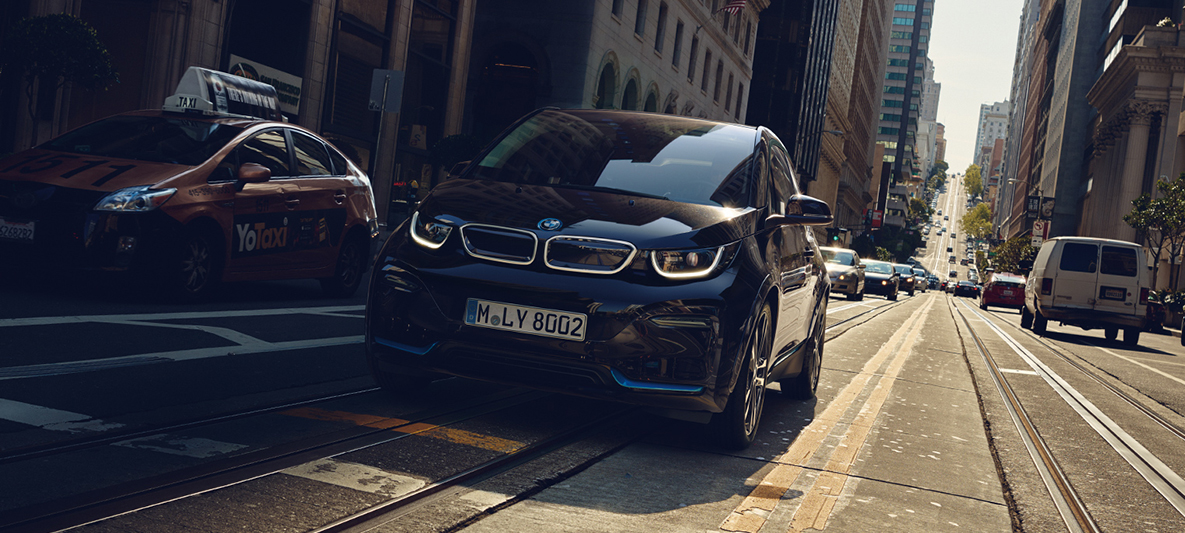 THE FUTURE IS ELECTRIC.
BMW has grand visions for electric driving, aiming to have one million electrified vehicles on the roads by the end of 2021. Add to this the 25 electrified vehicles to be available by 2023, with half of these to be full electric, and there is no doubt that electric is here to stay. Check out the latest BMW concept.
Read more
BMW Concept i4
As BMW's first full-electric Gran Coupé, the BMW Concept i4 puts its fifth generation BMW eDrive technology to good use, offering up to 372 miles† in pure electric. Another reason to get excited is that it is a certain preview of the BMW i4, which you can expect to see as a series production model in 2021.

† Provisional, not yet confirmed data, subject to change without notice.
BMW CONNECTED DRIVE.
Discover a seamless driving experience, where cutting-edge digital services and packages transform the journey.
Connected Charging

How can I supply my vehicle with electricity during the day and will my BMW still be charged in time before I have to leave?

With Connected Charging, questions like this will no longer be necessary. This is because the intelligent charging assistant takes care of topping up the battery at the charging station in your home, during the day or night, or from the socket, fully automatically, efficiently and, above all, in an environmentally friendly way. Enter your electricity tariff, your planned departure time and your preferred charging mode in the new My BMW app. Using this information, Connected Charging will ensure that your BMW is supplied with electricity during the most economical tariff periods and is charged in time for your departure.

Please note that this feature is only possible in conjunction with the BP Pulse Homecharge Unit.

Remote Services

If there is sufficient charge for a trip into the city, will I be able to find a charging station there? Remote Services provides a convenient means of checking this via the My BMW app on your smartphone. You can also use the My BMW app to prepare your electric car for departure before you set off. A program installed in the vehicle then automatically sets the battery to the optimum status so that consumption and range can be exploited to maximum effect.

Please note that this feature may only be available with additional optional equipment. Availability of BMW ConnectedDrive Services are dependent on vehicle specification, optional equipment and production date. Please consult your local BMW Retailer for more information if required.

Navigation

One exclusive navigation service for the BMW i3 is the range display, which is located in the navigation map and indicates the range of the electric car in the form of a blue zone. It shows precisely how much farther you can travel with the current charge level. As soon as you enter a destination that exceeds the calculated range, a stop for charging is proposed.


Send to Car

Let's imagine you have found a destination, want to set off immediately without losing any time at all. It's all very easy with Send to Car. Look for interesting locations such as your favourite restaurant or the nearest day trip in the "Destinations" section of the My BMW app. There you will also find a display of the nearest charging stations on your route. Then click on "Go" or send the data directly to the navigation system of your BMW. When you have clicked on "Go", the navigation launches automatically as soon as it connects with your smartphone via Bluetooth when you enter the vehicle. When you have sent your desired destination to the navigation system, you will find the address saved under the menu item "Messages". From there you can activate the navigation immediately or at a later point in time.
The range of services described above are included as standard on all new BMW electric and plug-in hybrid models. For BMW ConnectedDrive full terms and conditions, please click here.
Read more