Where can I charge an electric or plug-in hybrid car?

Your electric or plug-in hybrid car can be charged wherever you have access to power – whether at home or at the workplace, from a conventional socket or with the BP Pulse wallbox for faster charging. When you are travelling, public AC Fast charging stations are available from providers such as ChargeNow or high-power Rapid charging stations, such as those from IONITY.

What does it cost to charge an electric car on average?

The average costs for charging an electric car vary and depend on the local electricity tariff and/or the provider of the charging station. To see whether you could save by driving a BMW Electric or Plug-in Hybrid model, why not click to try out our Test Your Drive comparison tool?

What is the right way to charge an electric car?

Charging an electric car correctly simply involves inserting the plug. The coloured display inside the charging port flap tells you whether charging is taking place correctly. The charging operation is terminated automatically when the battery is fully charged, which therefore protects the battery.

How long does it take to charge an electric car?

The time taken to charge electric cars (depending on the cable or charging station) takes longer with alternating current (AC), while direct current (DC) is significantly faster. The new BMW i3, for example, is charged from 0-80% after approx. 40 minutes when charged with 50 kW at a Rapid charging (DC) station. These are commonly found at motorway service stations. Alternatively, using a BP Pulse wallbox, the charging time is between 3 - 5 hours.

Is there any way to speed up the charging process for an electric car?

Yes, there is. You can speed up the charging process for an electric car by using a Rapid or high-power charging station (DC), for example, such as those provided by IONITY. For domestic purposes, the use of a wallbox has advantages over a regular socket. However, the plugs of BMW plug-in hybrids are not compatible with Rapid or high-power charging (DC) stations.

Which charging stations can I use?

Your BMW electric or plug-in hybrid car can be charged with alternating current (AC), at any* publically available charging station with a Type 2 connector. BMW pure electric models can additionally be charged with direct current (DC), at any* publically available charging station with a Combined Charging System (CCS) connector.

With ChargeNow we offer a steadily expanding and nationwide network of public charge stations, including high-power-charging stations from partner providers. The charging cable for public charging is already included with the standard equipment. For more information and to register please visit: https://chargenow.chargemasterplc.com/join

*Specific network membership, Apps or RFID cards may be required.

What apps are there to help with electric driving?

What apps are there to help with electric driving? Using the My BMW app* on your smartphone you can check the current charging status and available range of your BMW electric car. To get detailed information on the availability of public charging infrastructure, simply display the public charging stations via the My BMW app* or the vehicle navigation system.

*This requires the ConnectedDrive Services option and a compatible smartphone. The availability and functions of the My BMW app depend on the vehicle model and may vary according to the market. You will find detailed information at www.bmw.co.uk
WHERE CAN I CHARGE?
One of the benefits of electric vehicles and plug-in hybrids is that they come with choices for recharging. With charging stations in public, at home and potentially at work, plus the option of AC Fast charging and DC Rapid charging (BMW electric models only), topping your car up has never been more shaped around you and your lifestyle.

Public charging.
The BMW mobility service, ChargeNow, provides access to over 7,000 partner charging stations across the UK. These include public charging provided by BP Pulse, which is the largest network in the UK. For more information regarding ChargeNow or to sign-up please click below.
ChargeNow
Home charging.
A home can vary in size, dimension and many other ways, which is why BMW has created several choices when it comes to home charging. For those looking for a more permanent solution, offering faster charging, there are home charging units, like the BP Pulse wallbox. Alternatively, a slower rate of charging can be achieved from a regular 3-pin socket using the standard BMW charging cable.†
Workplace charging.
If you travel to work with your BMW electric or plug-in hybrid vehicle, you can use the steadily expanding and nationwide network of public charging stations from various operators or where available, the charging stations of your employer. Our partner BP Pulse will be pleased to advise and support commercial customers or fleet operators seeking to set up charging solutions at their company location. Simply contact BP Pulse for more information regarding their range of services connected with workplace charging.†
Find out more
HOW DO I FIND A CHARGING STATION?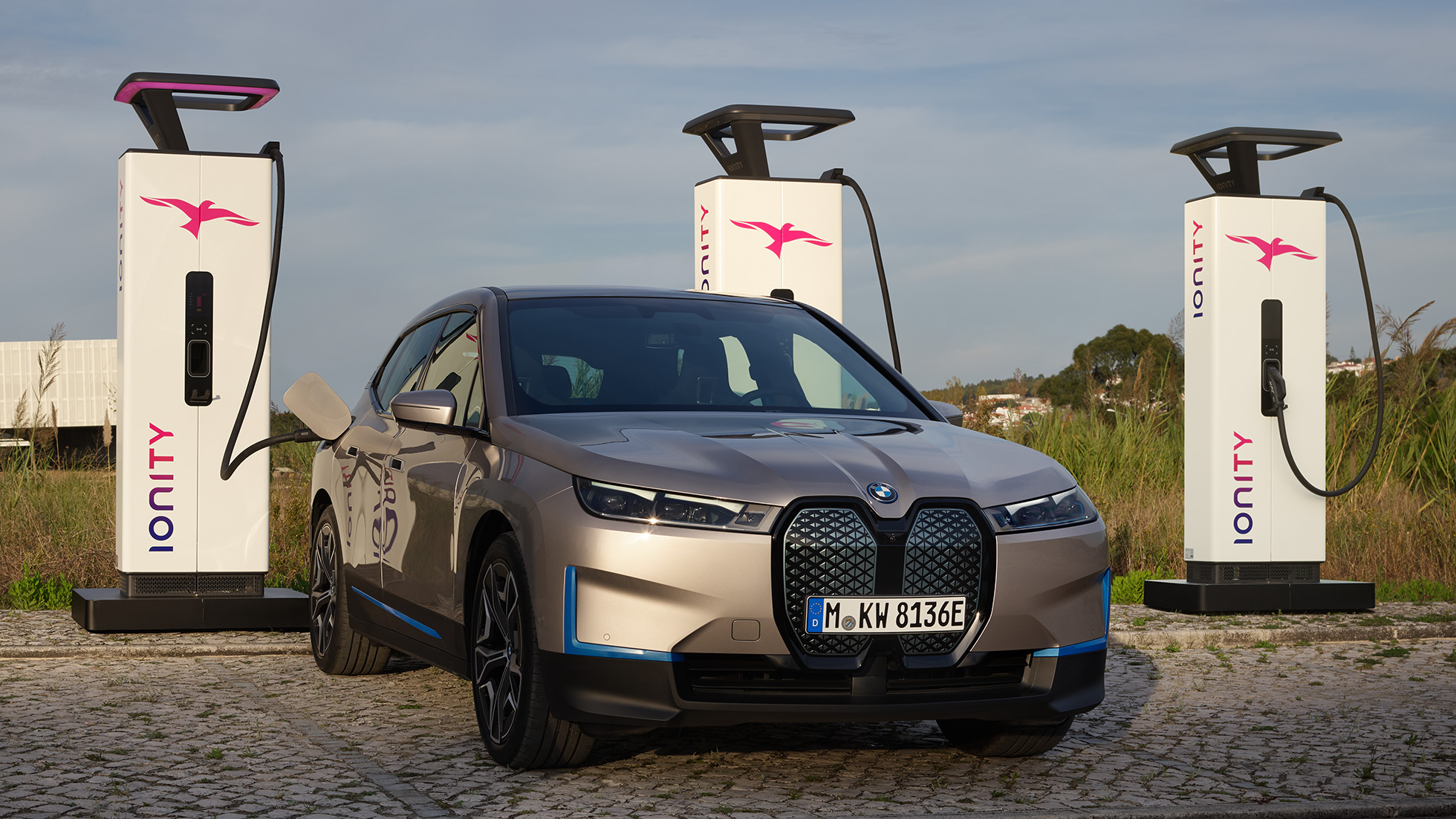 Connected Charging.
Finding the nearest charging station in your area is easily done with BMW's Connected Charging. Integrated into both the onboard navigation and the My BMW app, the system informs you of their location, availability and the charging capacity offered. It also lets you know where charging stations are along your predetermined route and points out other nice-to-knows, such as cafes or restaurants that you can visit while charging up.
WALLBOX FOR THE HOME.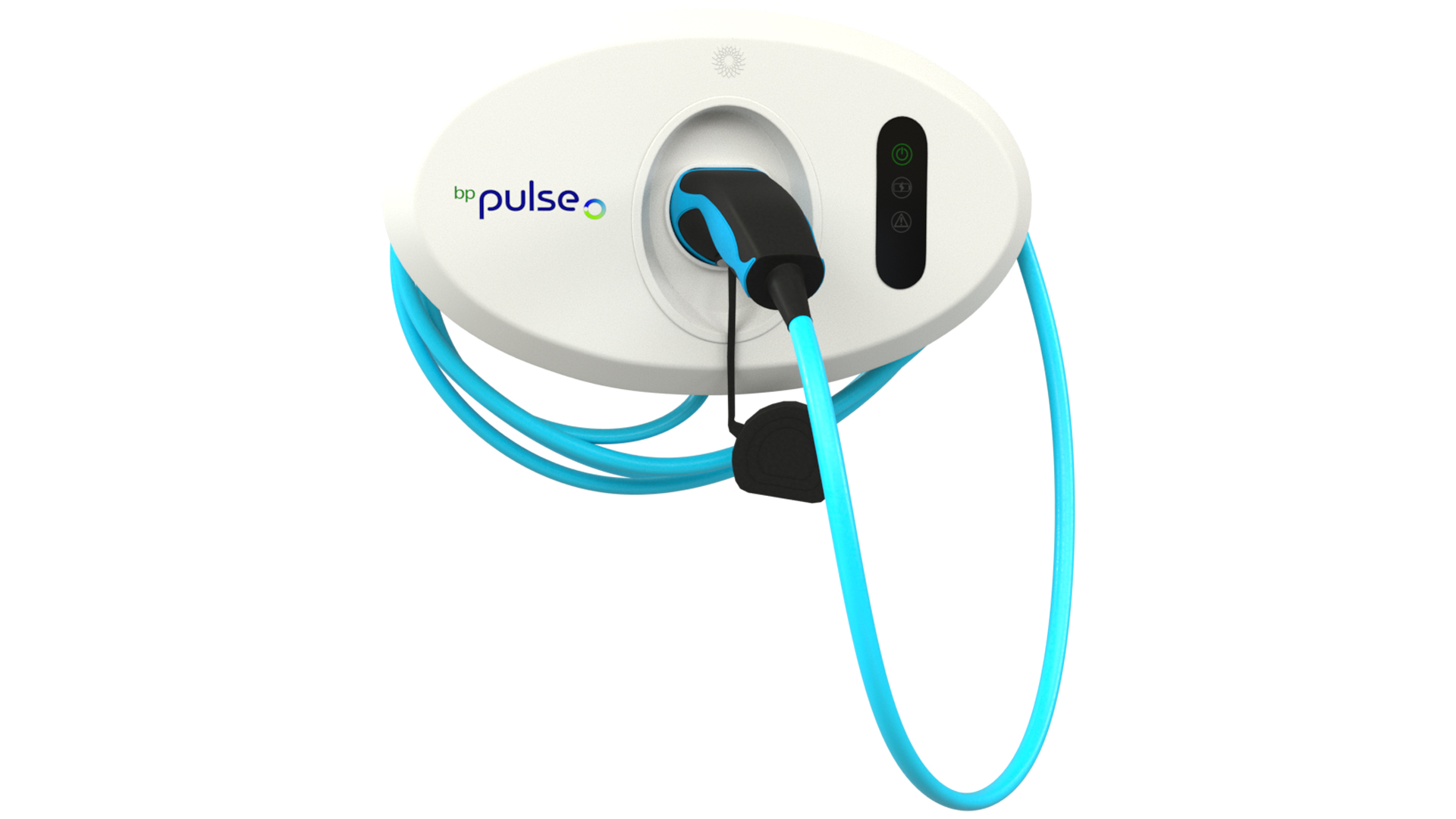 BP Pulse Homecharge Unit.
For a safe, simple and tailored home charging solution, the BP Pulse Homecharge Unit is a reliable choice. It offers fast charging times, being up to 3x faster than a standard 3-pin plug, while also being digitally connected through the SmartCharge app.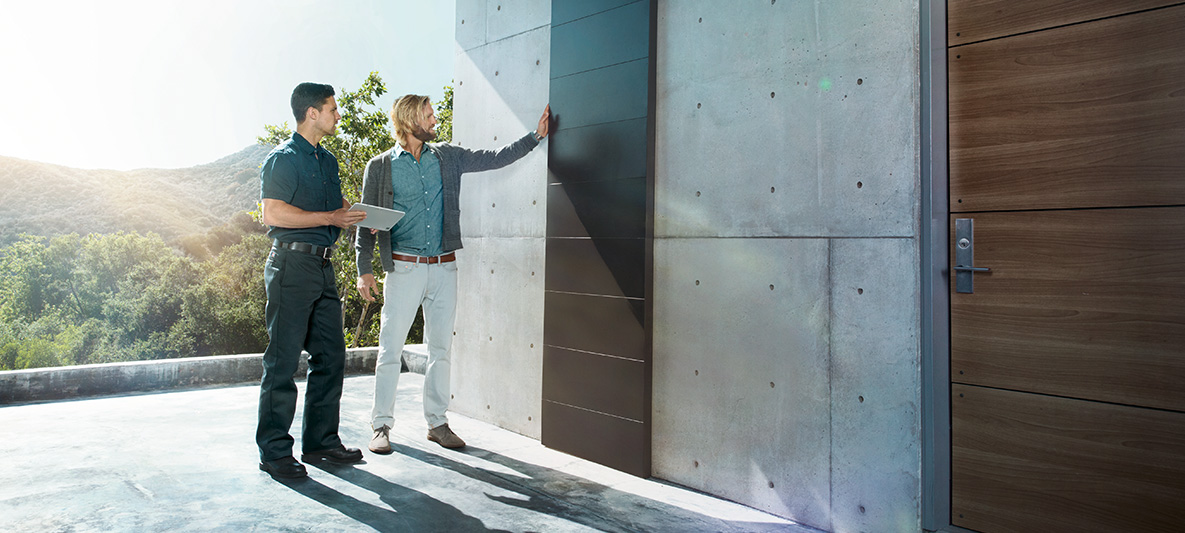 HOW TO INSTALL A WALLBOX.
You can get your wallbox installed by BMW's official installation partner, and every installation is always performed using a certified electrician. Just order it at your preferred BMW Centre. They will carry out the consultation, delivery, installation, and activation of your private charging station, which includes up to 15m of suitable cable. If it does require any additional work or optional features, you will get an honest and competitive quote.
BENEFITS:
- Review of the electrical connections and conditions in your home
- Recommendation of suitable installation locations based on your personal parking space situation
- Installation, connection & activation at the desired installation location
- Explanation of the charging process
- 36-month warranty
CHARGING CABLES.
All new BMW electric and plug-in hybrid models now come with two cables: A standard cable and public AC Fast charging cable. Both are comfortably stored in the boot for easy access.

Fast AC charging cable.
When using a public AC Fast charging station, a BMW AC Fast charging cable (Type 2) can typically provide 80% battery capacity in three to five hours.
Standard cable.
Measuring approximately five metres, a standard BMW charging cable can plug into any conventional 3-pin socket and is therefore ideal for recharging at home.
PERFECTLY CONNECTED.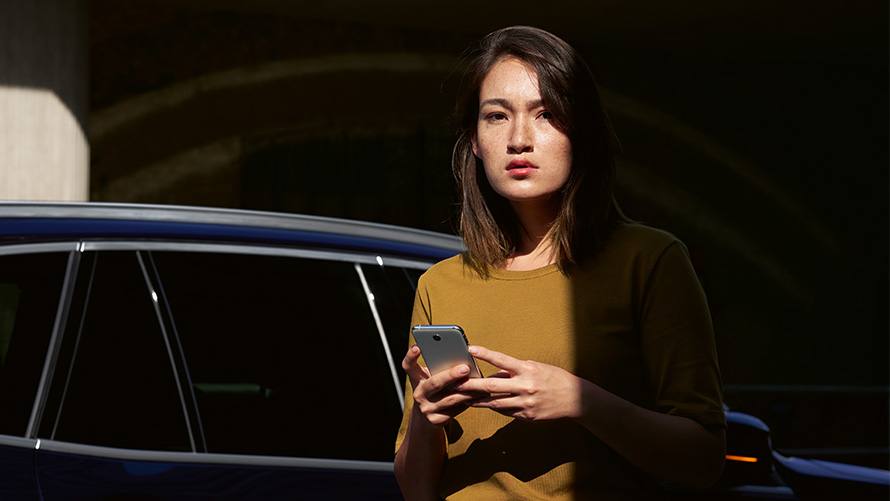 My BMW App*.
The My BMW App* connects you virtually with your BMW whenever and wherever you wish and, thanks to its modern design, intuitive operation and comprehensive functions, offers you a completely new experience of mobility. When using it, you not only have the status of your vehicle constantly in view, such as the charge level or available range, but are also able to interact with and program your vehicle very conveniently on your smartphone. For instance, you can plan your journey in advance and in comfort on your smartphone and then simply send your destination to the navigation system in your vehicle. At the same time, the My BMW App* will always show you the nearest public charging station along with its availability. During the charging operation, you keep track of the current charge level at all times and can precondition the interior of your vehicle as ideal preparation for the journey – or set a corresponding timer to do this. You will also find details on all the previous charging operations in the My BMW App. With these and many other functions and services, the My BMW App* assures you of carefree mobility and even more sheer electric driving pleasure – regardless of where you happen to be.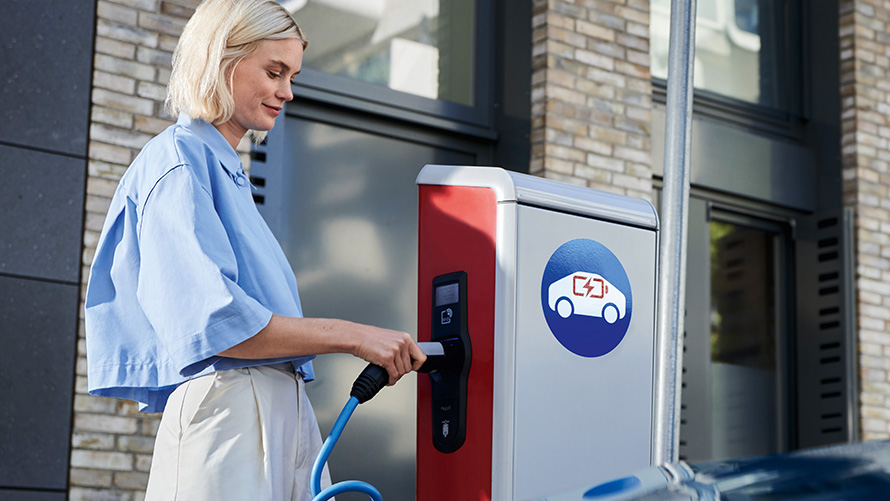 Connected Charging.
Farewell to range anxiety: with BMW Connected Charging you use the range of your BMW electric car particularly efficiently. You have already planned your journey on your smartphone via the My BMW App* and sent it to your vehicle, whereupon the navigation system automatically calculates the optimum route and displays it for you. If the destination lies outside of the available electric range of your vehicle, which you can view at any time via the range radius, a charging stop will be added to your route automatically. This means that you always have all the relevant information at your fingertips: type of plug required, available charging currents, opening times and costs for the charging station as well as points of interest in the direct surroundings, such as a cafe or restaurant. When travelling, you can call on the voice-controlled BMW Intelligent Personal Assistant at any time for answers and helpful tips. For instance, try asking: "Hey BMW, how can I increase my range?"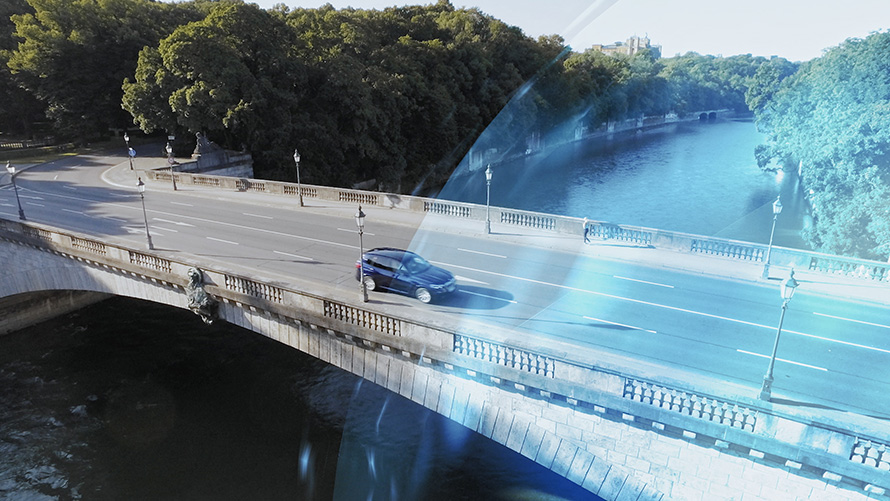 BMW eDrive Zones.
All over the world, more and more cities are setting up areas in which the traffic is either prohibited entirely or only permitted to a limited extent. In a growing number of UK cities, for example, you will encounter so-called environmental zones, which reduce the burden of exhaust fumes and CO2 emissions locally by limiting the pollutant quantities. In order to enable and promote emission-free travel through these environmental zones to the greatest extent possible, we have developed BMW eDrive Zone. Your BMW plug-in hybrid thus recognises automatically when it is entering an environmental zone and switches over independently to a locally emission-free, purely electric driving mode.
​
*Please note that not all My BMW app features are available on all BMW vehicles and that app features are dependent on model and specification.
TEST YOUR DRIVE.
Discover the potential savings of driving a BMW Electric Car or Plug-in Hybrid in three easy steps.