Where can I charge an electric or plug-in hybrid car?

Your electric or plug-in hybrid car can be charged wherever you have access to power – whether at home or at the workplace, from a conventional socket or with the bp pulse wallbox for faster charging. When you are travelling, with BMW Charging you'll have simple access to an expanding superregional network of public AC Fast charging stations from providers such as bp pulse, or high-power DC Rapid charging stations, such as those from IONITY.

What does it cost to charge an electric car on average?

What is the right way to charge an electric car?

How long does it take to charge an electric car?

Is there any way to speed up the charging process for an electric car?

Which charging stations can I use?

What apps are there to help with electric driving?

What is BMW Charging?

Can I drive an electric vehicle if I have no charging option at home?

How do I get access to public charging and how is it billed?

How do I get a High Power Charging tariff option?
WHERE CAN I CHARGE?
One of the benefits of electric vehicles and plug-in hybrids is that they come with choices for recharging. With charging stations in public, at home and potentially at work, plus the option of AC Fast charging and DC Rapid charging (BMW electric models only), topping your car up has never been more shaped around you and your lifestyle.

Public charging.
The BMW eMobility service, BMW Charging, provides access to over 10,000 partner charging stations across the UK. These include public charging provided by bp pulse, plus access to high-power charging stations from our partner IONITY. For more information regarding BMW Charging or to sign-up please click below.
BMW Charging
Home charging.
A home can vary in size, dimension and many other ways, which is why BMW has created several choices when it comes to home charging. For those looking for a more permanent solution, offering faster charging, there are home charging units, like the BP Pulse wallbox. Alternatively, a slower rate of charging can be achieved from a regular 3-pin socket using the standard BMW charging cable.†
Workplace charging.
If you travel to work with your BMW electric or plug-in hybrid vehicle, you can use the steadily expanding and nationwide network of public charging stations from various operators or where available, the charging stations of your employer. Our partner bp pulse will be pleased to advise and support commercial customers or fleet operators seeking to set up charging solutions at their company location. Simply contact bp pulse for more information regarding their range of services connected with workplace charging.†
Find out more
HOW DO I FIND A CHARGING STATION?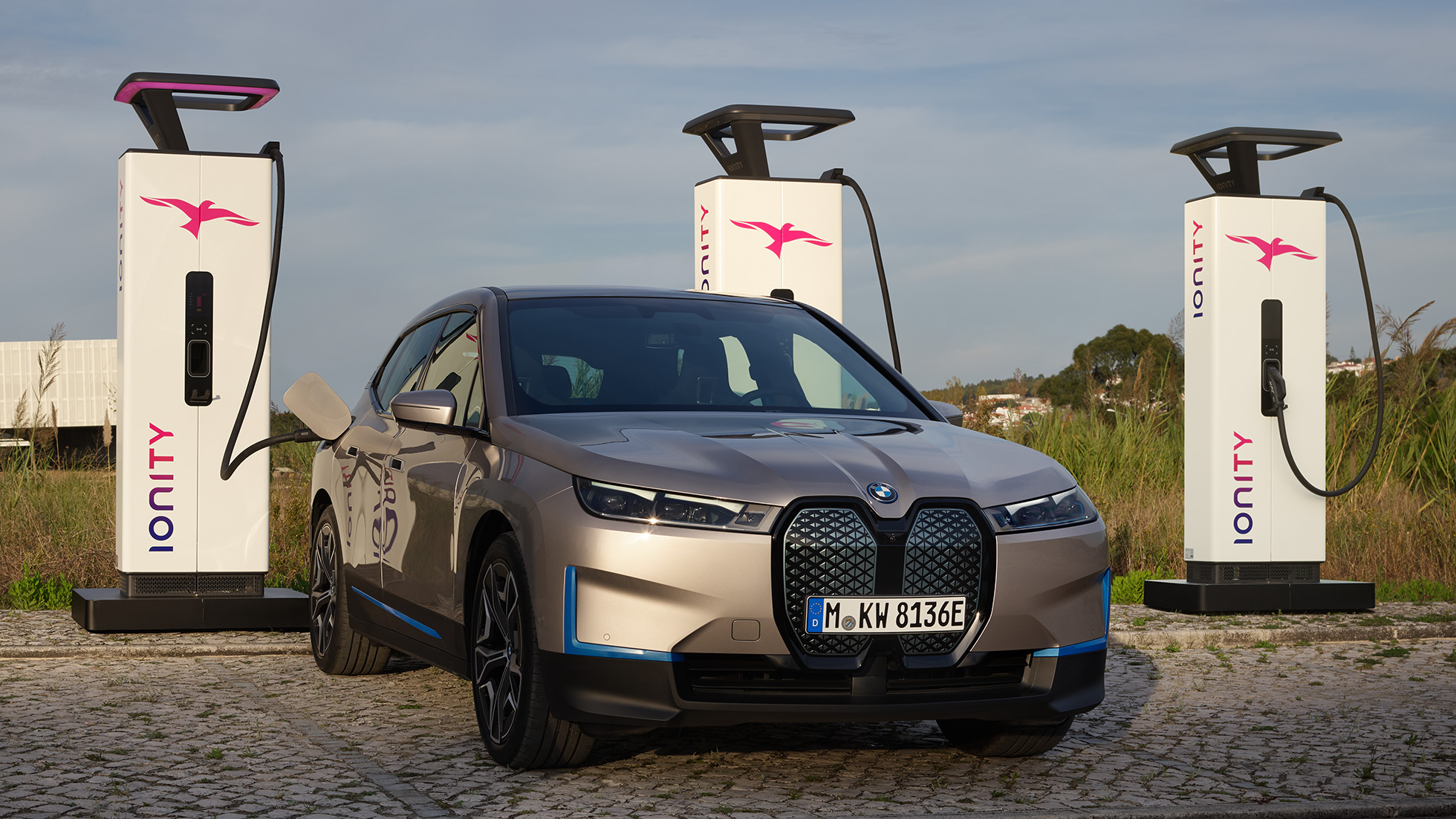 IONITY.
The IONITY joint venture, co-founded by the BMW Group, stands for the establishment of an efficient quick charging network for electric vehicles in Europe – an important step towards ensuring electric mobility even on long-distance journeys. With its high-power charging stations you can charge your BMW iX3, for example, from 0% to 80% in only 34 minutes. The IONITY high-power charging stations are integrated into the public network of BMW Charging and can be used at an exclusive preferential rate by means of an additional monthly subscription. BMW Charging offers increasingly attractive price models for all electrified vehicles. For the latest information, please visit BMW Charging.

WALLBOX FOR THE HOME.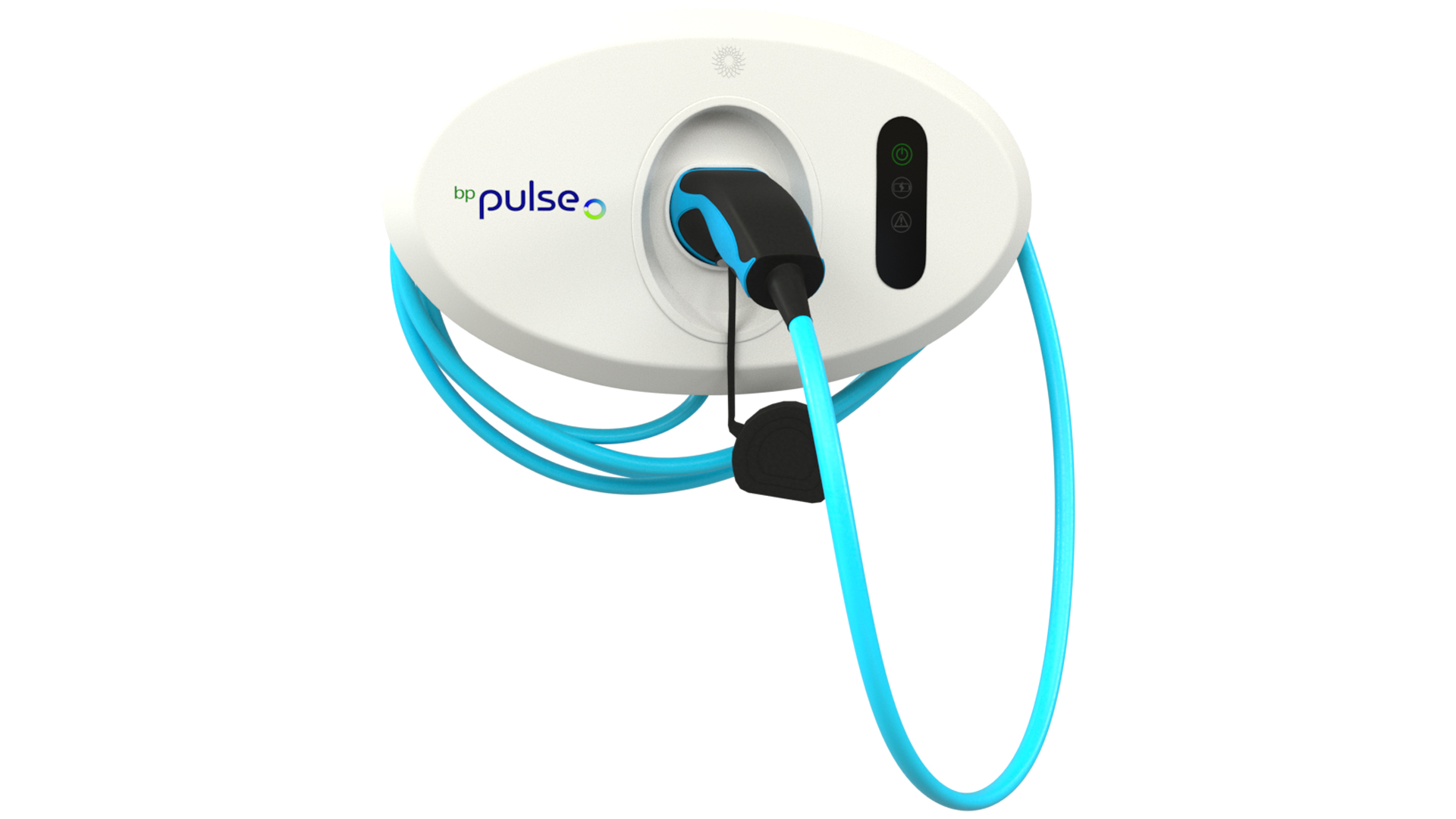 Homecharge Unit - bp pulse.
For a safe, simple and tailored home charging solution, the bp pulse Homecharge wallbox is a reliable choice. It offers fast charging times, being up to 3x faster than a standard 3-pin plug, while also being digitally connected through the SmartCharge app.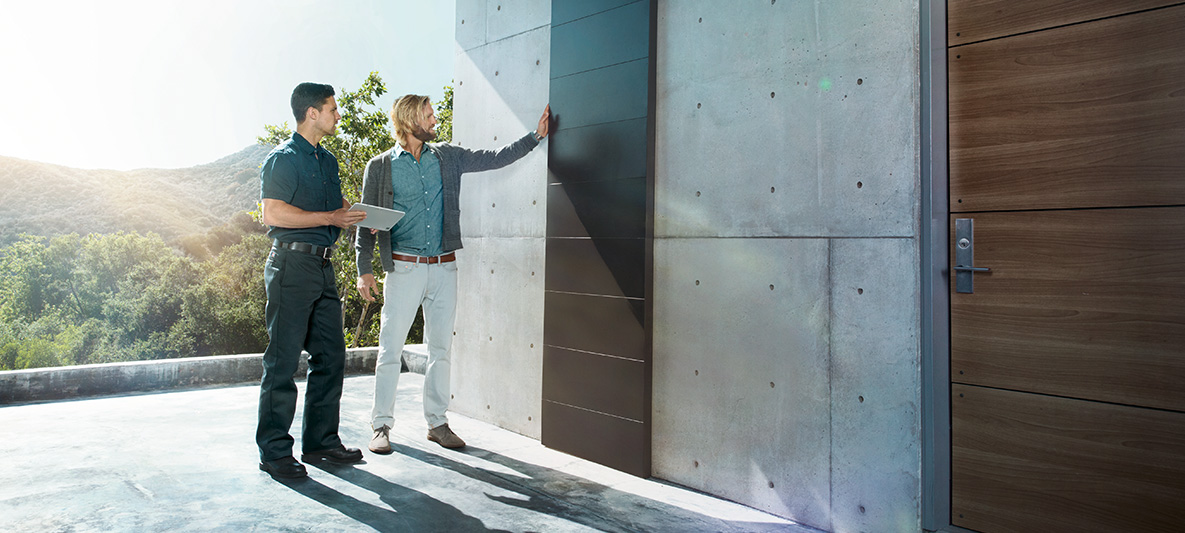 HOW TO INSTALL A WALLBOX.
You can get your wallbox installed by BMW's official installation partner, and every installation is always performed using a certified electrician. Just order it at your preferred BMW Centre. They will carry out the consultation, delivery, installation, and activation of your private charging station, which includes up to 15m of suitable cable. If it does require any additional work or optional features, you will get an honest and competitive quote.
BENEFITS:
- Review of the electrical connections and conditions in your home
- Recommendation of suitable installation locations based on your personal parking space situation
- Installation, connection & activation at the desired installation location
- Explanation of the charging process
- 36-month warranty
CHARGING CABLES.
All new BMW electric and plug-in hybrid models now come with two cables: A standard cable and public AC Fast charging cable. Both are comfortably stored in the boot for easy access.

Fast AC charging cable.
The AC Fast charging cable (Type 2) allows you to conveniently charge the vehicle battery at public AC Fast charging stations. Included with the standard equipment, it is five metres long, basalt grey and includes a practical storage bag.
Standard cable.
Measuring approximately five metres, a standard BMW charging cable can plug into any conventional 3-pin socket and is therefore ideal for recharging at home.
​
*Please note that not all My BMW app features are available on all BMW vehicles and that app features are dependent on model and specification.
TEST YOUR DRIVE.
Discover the potential savings of driving a BMW Electric Car or Plug-in Hybrid in three easy steps.